Explora, not to be confused with Explora Journeys, has been around for a while – for over 30 years in fact. My initial introduction to the unique lodges of Explora occurred at Virtuoso Travel Week and I was instantly captivated. I knew I had to experience the luxurious and immersive concept, and I did just that this past May. But first things first: what is Explora?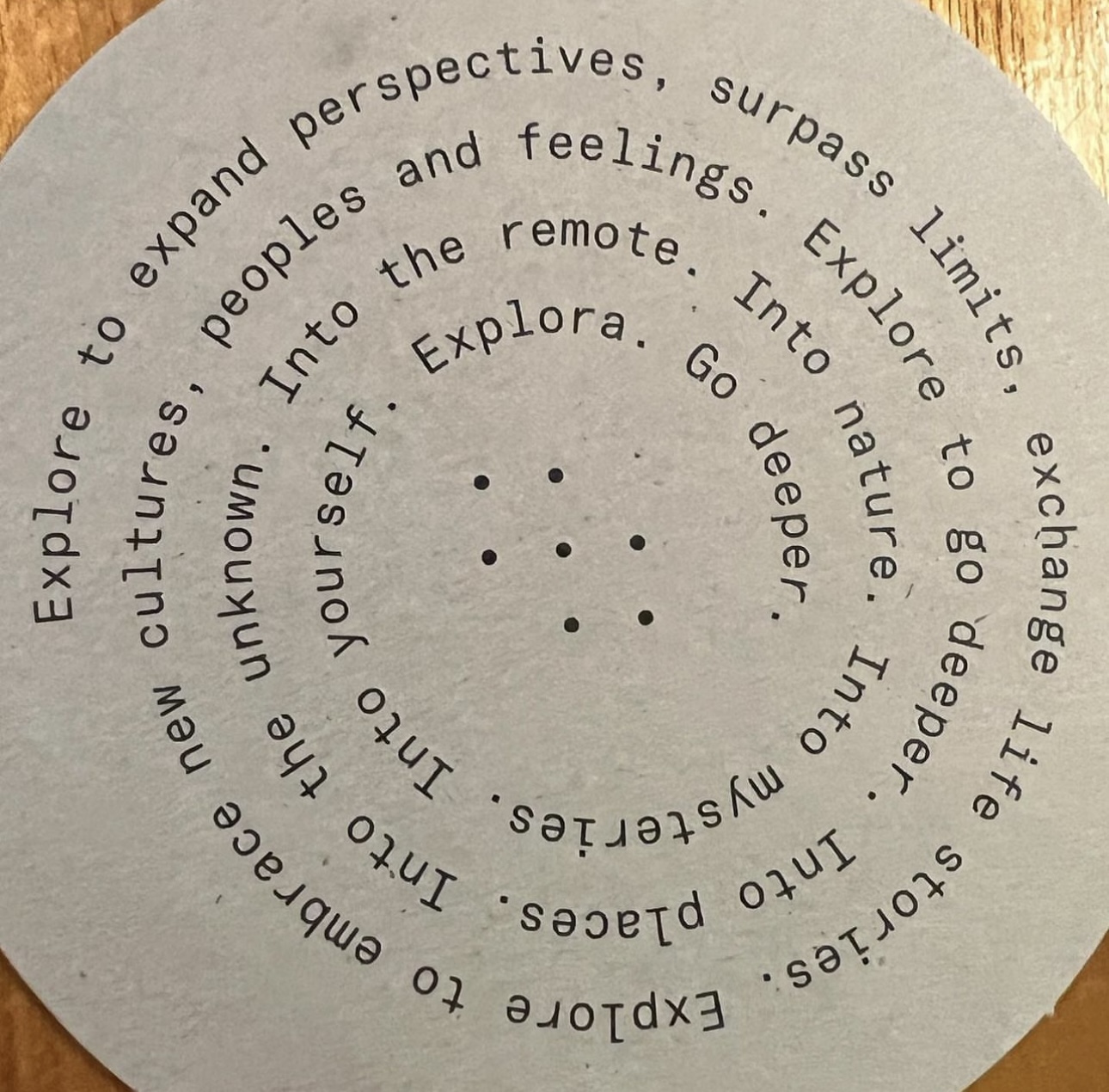 Explora is a collection of award-winning lodges nestled in some of the most secluded corners of South America. Specifically, Chile, Argentina, Bolivia, and Peru. Among these, four destinations are inside National Parks. Locations span from the ancient corn plantations of the Sacred Valley of the Incas, in close proximity to Machu Picchu, to El Chalten, renowned as Argentina's premier destination for hiking and climbing. Also included is one of Chile's least visited regions, the awe-inspiring Patagonia National Park, and the desert oasis of Atacama, perched at an elevation of 8,000 feet.
However, it's not just the geographical beauty of these destinations that sets these lodges apart. What truly distinguishes these retreats is their unwavering commitment to conservation and the meticulously crafted experiences offered to guests. Explora's mission is to drive conservation to destinations through in-depth exploration. The belief is that experiencing a destination close and personal will build awareness of the place's magnificence and fragility and urge the urgency behind their protection. And in everything, to go as deep as possible. Because the deeper you understand and explore a destination, the deeper you will care, and urge others to do the same.
To accomplish this, Explora has established an exclusive Explora School of Guides, dedicated to maintaining the highest standards of guide qualification. During my visit to two Explora lodges, I experienced an unprecedented level of connection with the guides like I never have before. These guides seamlessly become an integral part of your stay. The Explora experience is truly all-encompassing (did I mention all-inclusive?), including everything from locally sourced, thoughtfully prepared cuisine to the expert guidance that unveils the splendors of each destination for you!
Explora Rapa Nui
If the enigma that is Easter Island is on your bucket list, Explora has a lodge in the heart of Rapa Nui, in a secluded location overlooking the Pacific Ocean and countryside. At the end of a dirt road, is an understated, unobtrusive residence that is built almost entirely from the island's wood and volcanic rock – just as mysterious as the island itself. The resort quite literally sits in the middle of nowhere, a six-hour flight from Santiago. I recommend flying into Santiago the day before to give plenty of time for travel – when they say you need a minimum of three hours between flights, they mean it. Take some time to soak in the capital city of Chile before you are transported to what feels like another world.
Rapa Nui has only 30 rooms, as most of Explora lodges are small, because they are very hands on. Each night you meet with guides and map out your activities for the following day. There are over 30 different guided hikes, bike rides, snorkeling, scuba diving, and other various activities that range from half to full-day excursions. You can go alone or with the people you traveled with, and there are never a lot of people. Before coming to Easter Island, my impression was that like Machu Picchu to Peru (Explora also has a lodge here), you'd come for the main event A.K.A the Moai and then be done. No more than a cruise port (a way people often come to the island.) Boy, was I wrong.
To give some context, the Moai are hand-carved stone statues that were created by the indigenous Rapa Nui people. There is a lot of mystery around the construction of these figures, and much to be learned about how this archaeological feat contributes to the island's conservation and unique cultural heritage. The island was formed due to various volcanic eruptions, which heavily contributes to its unique shape, landscape, and sightseeing/learning opportunities. In every activity, alluring stories are woven in – the tiniest details and facts uncovered by the beyond knowledgeable Explora guides. Why the Moai faced the way they did, who built the statues, etc. One day we went to the quarry where the stones were carved out of the mountain. Another, we were able to go to the main "city" on the island, Hanga Roa, and learn about different customs of the island. The context was so special.
Overall, this lodge is perfect for people who love adventuring and history, or for people traveling around South America, and want to make a bucket-list stop that will have them spreading the word about the wonder that is Easter Island.
Explora Torres del Paine
Torres del Paine is a national park in southern Chilean Patagonia. The park is one of the top tourist destinations in Chile and one quick google search shows you why. The park is a UNESCO Biosphere Reserve and designated a World Heritage site because of its unique ecosystem. Numerous glaciers and icefields, leading to stunning glacial lakes, lush forests, vast open plains, and iconic jagged peaks – the three granite spires known as the Torres del Paine are among the park's most photogenic features.
Explora in Torres del Paine is the only lodge that sits in the park, in the heart of Patagonia, and is truly "an extension of the territory."
The hotel is built as a base for exploring the surroundings – essential luxuries all play a role in your comfort. And a big essential is the large windows in each room that make it look like a postcard out of every window. The hotel sits by lake Pehoe, with a spa with a heated, covered pool, a steaming sauna, and four open-air jacuzzies with a view of the Paine River, and towering mountain ranges in all directions.
Like Rapa Nui, you pick what you want to experience here. This lodge is unique in that there are stables and horses taken care of by an expert veterinarian who supervises the breeding, raising, breaking, feeding, and care of the horses. Activities range from horseback riding, van-led explorations interrupted by short-duration hikes, high mountain ascents, and self-guided hikes, as the lodge has close access to some of the most iconic spans of the trekking circuit known as "W". There are also boat rides and so many wildlife viewing opportunities! Say goodbye to the black bears of North America, and hello to pumas, guanacos (like a llama), condors, huemul deer, and more. You can do it all or you can do nothing at all.
Explora in Torres del Paine is for adventurers and hikers who love backroads and don't want to change locations. It may take a while to get here because you are in the middle of a National Park, but you reap the rewards each morning when you open your eyes. Given the crowds in the middle of the summer season, I recommend shoulder seasons right before and after peak season. It will feel as though you have the whole place to yourself!
When you book any Explora Lodge with VWT in 2023, you get a $100 resort credit, complimentary Wi-Fi, a possible upgrade on arrival, and early check-in and late check-out.
MAY 2023