Let me start off by saying I love the Auberge brand. They do luxury and they do it authentically. In May, I spent three nights at Hacienda AltaGracia, Auberge Resorts Collection, and highly recommend this vacation spot for those wanting to indulge in the Costa Rican rainforest in the realest (and most luxurious) way possible. While it is common to split up a vacation to Costa Rica between the beach and rainforest, this is truly a one-stop-shop – you will not want to travel anywhere else!
Hacienda AltaGracia is one of Auberge's only all-inclusive properties, as the property can be logistically difficult to reach. You are deeply nestled in 180 'bird-song' filled acres of wild tropical forest featuring a coffee farm, an equestrian center (one of the only luxury hotels in Costa Rica to have an equestrian center on property), organic gardens you will be eating from, and a wellbeing center that I wanted to spend all my time at. You do have to take a private chartered plane to get to the property, which I am not complaining about – peering over the lush mountains of Pérez Zeledón was a rather good start to our holistic adventure.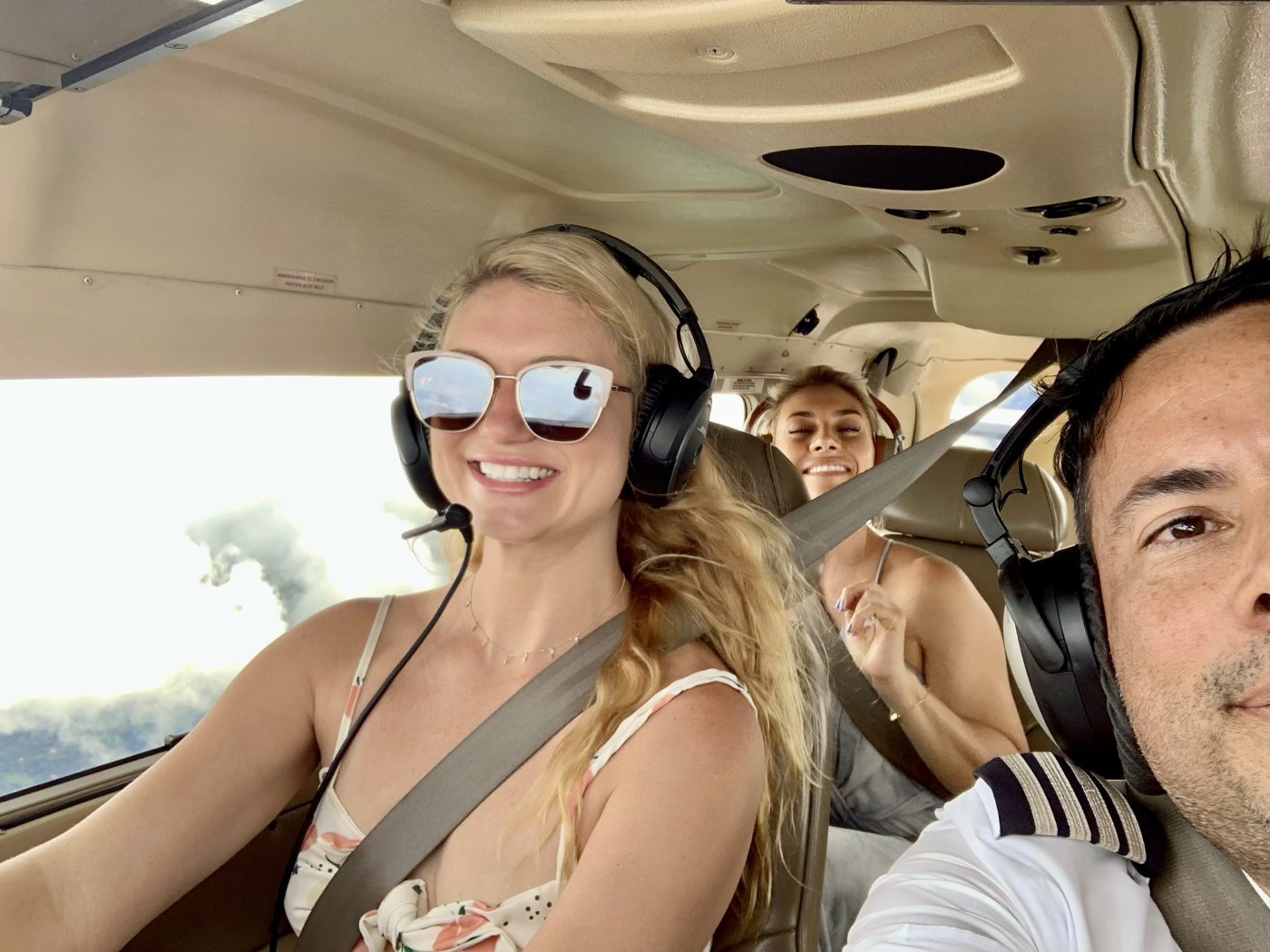 The resort is home to fifty stunning casitas spread over scenic, hilly land. I would describe the design of the hotel and accommodations as not too contemporary in that it keeps the feeling of authentic Costa Rica (very hacienda like) while still being modern and luxurious. Warm neutral tones, swinging daybeds, local art, and ambient lighting are comforting and relaxing.
A signature characteristic of Auberge properties is the exquisite service, and I will let you know that the service did not disappoint! Before arrival, we were contacted by the property to ensure that ALL our needs could be met by our 'Compa' or experience designer and guest liaison. You like oat milk in your coffee? You bet you will have Oatly milk in your room! Just about every staff member knew our name right away. When we entered the spa, we were greeted by our names. When we showed up for our complimentary coffee at the bar, the barista knew our names. On top of that, the Compa made sure to connect with us right away to be in contact during the duration of our stay. We used WhatsApp, so that we were able to make any last-minute changes or simple requests such as taking a golf cart to dinner because we were wearing high heels!
Our first night at the hotel, we attended a Costa Rican style BBQ and horse show rodeo dinner, which they call Cienfuegos. This dinner showcased the communal culture and amazing cuisine of Costa Rica in a unique way. It is hard to explain how special this dinner was, but trust me, it was great. It is generally included one night during a client's stay, and it moves nights based on occupancy level. Speaking of food – the cuisine at Hacienda AltaGracia is very wellness based. Everything is very farm-to-table, locally sourced, and fresh/healthy. Breakfast is the best part! I highly recommend the "Pura Vida" item.
There are SO many things to do at this incredible property from hiking through the jungle to the Los Tirasses Bird Observatory to waterfall hunting and bathing in mother nature. I must tell you about one of the most incredible experiences straight out of a movie or movie(s)! On our second day of the trip, we went on a guided horseback excursion through open fields of greenery, rivers, and unmarked trails and it was truly magical. At one point of the ride, we were above the clouds, and I felt like I was in both Jurassic Park and Avatar simultaneously – I do not know how else to describe the beauty of this place! We rode our horses to the private coffee plantation, and up the mountain where we stopped to rest. The guide, who referred to himself as a cowboy, pulled out local coffee and home baked goods from the kitchen in his knapsack. We were in heaven!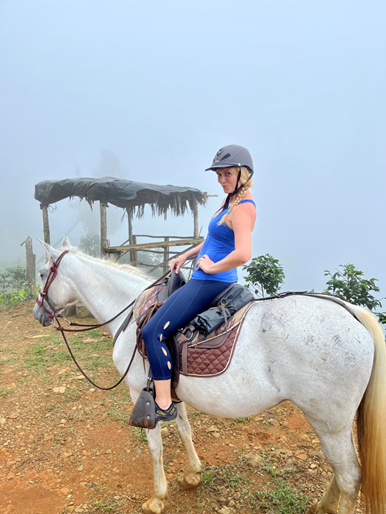 I cannot mention the experiences without mentioning one of my favorite and most frequented places- the spa, THE WELL at Hacienda AltaGracia. This place really blew me away, for two to four hours a day at that! The wellness escape is surrounded by mountains and really pays homage to the land's deep cultural history – as the hotel does so well through many subtle but significant details. All the treatments begin with a purifying treatment made of an herbal exfoliation and local clay treatment at the "Casa de Agua" and it just gets better from there. You can actually do this clay treatment before or after your service, or on any day you just want to visit the spa. There is also a glorious sauna and steam room!
Overall, this property is perfect for adventuring duos! A romantic honeymoon, a mother-daughter bonding trip, your yearly sibling trip, etc. The hotel does have a Junior Adventures club for kids 6-15, so there is a way for everyone to experience the beauty of this green and lush corner of the world from a haven of pure excellence.