There were several reasons why Zadún, a Ritz-Carlton Reserve, was the perfect place for my husband and I's baby moon. We are in Texas so for starters, we wanted a direct flight to a beach where everything would be catered to us without having to leave given the chaos that was going to hit us soon. Los Cabos seemed to make sense flight-wise and then I recalled the positive buzz from my fellow advisors about Mexico's first Ritz-Carlton Reserve and knew it would be the perfect escape.
The Ritz-Carlton Reserve brand is known for one-of-a-kind boutique resorts in remote, lush, and 'unusual' destinations around the world that seamlessly blend in with their distinct locations, heritage and culture. The first of now five reserve properties, opened in Phulay Bay, Thailand and the Bahamas is set to open sometime before 2026. Each reserve is marked by a more relaxed, laidback atmosphere with an exceptionally high staff to guest ratio making the experience highly tailored yet still effortless and private. Zadún, a Ritz-Carlton Reserve opened in 2019, between the San Jose del Cabo coastline and sand dunes, and just recently got its fifth star. Below, I want to share five things I love about the resort with the hopes that I can relay how tranquil and beautiful it really is.
1. Level of Service
The level of service is what differentiates Zadún from other resorts and it is truly five-star. The moment we walked in, we were met by our personal Tosoani (butler), which every room comes with. Throughout our stay, we were able to easily communicate with them 24 hours a day via text message. From something as simple as not knowing how to turn off a lamp before bed, to mapping out your daily itinerary, they are happily there for it all.
2. The Size of the Property
The resort is built on the hillside and all of the 115 rooms came with panoramic views of the Sea of Cortez. The campus consists of 20-acres of unspoiled coastline and sand dunes, which feels like the perfect combination of ocean and desert. It never felt overwhelmingly large or crowded. When we visited in March, the resort was at 60% capacity, so the experience felt that much more individualized. We had easy access to all the necessities via golf cart service and didn't feel inclined to leave the property once. We were there for relaxation, plus the four dining options made it so we never needed to leave. On another note, the daily breakfast was fabulous and is well worth it. It is an a la carte menu that is included as part of the Virtuoso benefits.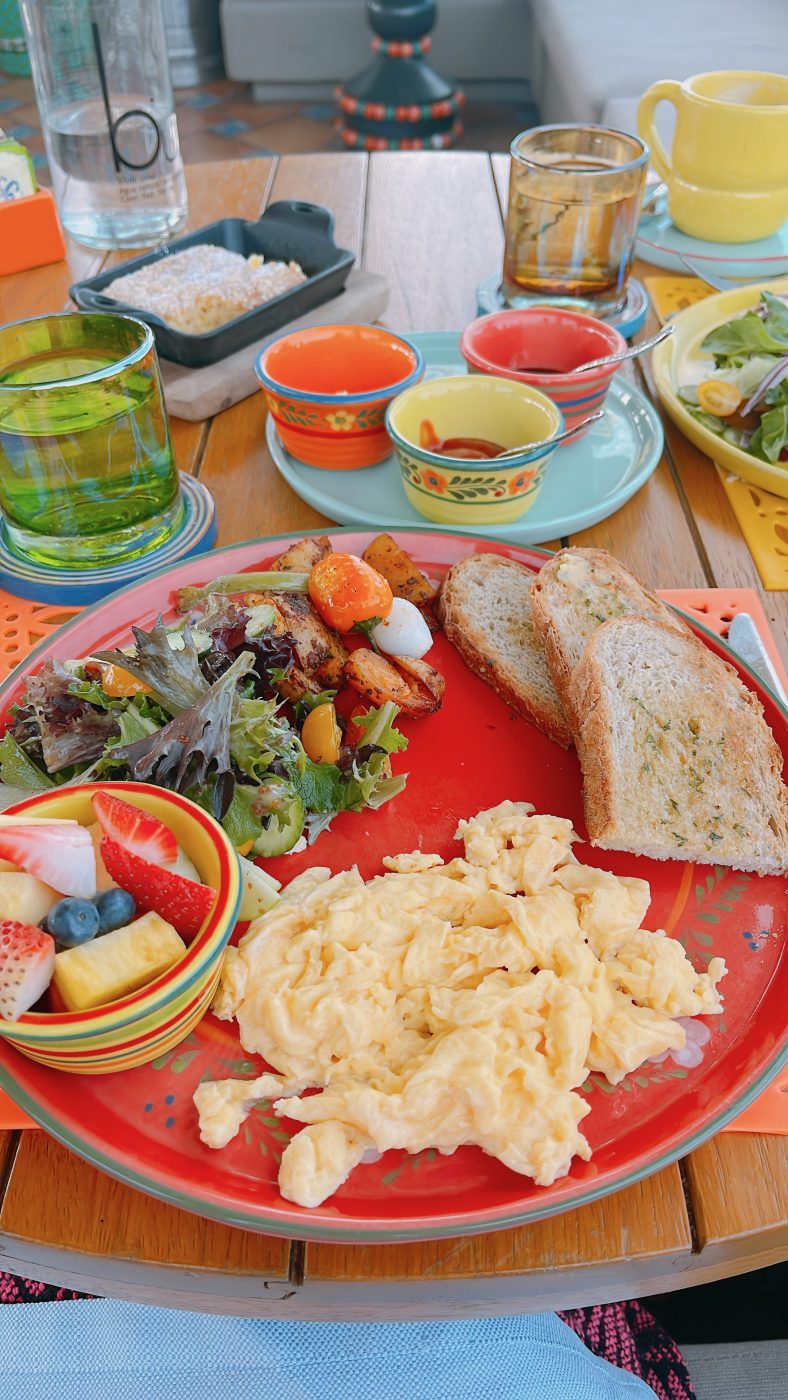 3. The Spa and Pool Layout
The 30,000-square-foot Spa Alkemia sits at the back of the resort enveloped by greenery with a stunning, lush entrance. We were given a tour of the spa upon arrival to its incredible state of the art facilities including a cold pool and steam room. My husband and I indulged in a couples massage that started with their initial Alkemia foot massage ritual. I had a delicious pear ginger juice, accompanied with a homemade popsicle and healthy treats to complete my indulgence session. Once we finished our massages we spent the afternoon at the private spa pool that combines an open air circuit that uses different pressures and temperatures to make your experience even more unique. Available to all guests, is the main L-shaped infinity pool that sits in the center of the property. I particularly enjoyed the shape of the pool because regardless of where you were, you had stunning ocean views and were never on top of anyone else. Situated closer to beach, there is an adults-only pool with less seating that provides a more tranquil mood than the main area. Additionally, for all the sporty travelers, there is a lap pool that gives stunning views of the ocean while you work on your fitness.
4. The Private Plunge Pools
The room categories start at an oversized 750 square feet (some of the biggest in Los Cabos), each with floor-to-ceiling glass sliding doors, private terraces and plunge pools. My husband and I stayed in a one-bedroom Oceanview Plunge Pool villa and were impressed with how spacious and well-equipped it was. Each villa is complete with a free standing bath tub and waterfall walk in shower, all stocked with their signature Alkemia amenities that are sourced locally.
5. Environmentally Friendly
An important feature is the emphasis put on sustainability. Zadún is part of Jean-Michel Cousteau's Ambassadors of the Environment program which consists of specially tailored activities that educate guests about the local environment. The daily activities include things like yoga, origami, animal adventures and even stargazing. You can also join experts on seasonal whale watching excursions and desert hikes. So ideal for families!
March 2023
Ready to Plan Your Own Getaway?