Troutbeck has served as an enchanting private estate, country inn and tavern since the 1700's and has for centuries, been a favored retreat of distinguished guests important in the arts, matters of policy and social justice. During the time of the estate's first owners, the Benton Family, it played frequent host to Thoreau, Emerson and the naturalist, John Burroughs.
It's a 90 minute drive from Greenwich, CT and about the same from New York City, on the eastern border of Dutchess County in New York and Sharon, CT.
Accommodations:
The Manor House (c.1919) houses seventeen beautifully modernized guestrooms and suites, reception, bar, dining room, living room, library, the sunroom, gallery, ballroom and shop. The Manor House is at the heart of Troutbeck, retaining its historic details made youthful and bright. The rooms are very nice and comfortable.
Century Lodge may be taken as a stand-alone cottage, inclusive of four bedrooms, 4.5 full baths, a living room, dining room and kitchenette.
The Annex is the contemporary west wing of Century House added approximately forty years ago. Twelve guestrooms share a spacious common room for small gatherings or as a common living space connecting directly to the Lodge. Century House – the Annex and Lodge together – comprises of sixteen guestrooms (17 beds), may be reserved in whole or as individual guestrooms.
Please note: The Century Lodge and The Annex will be closing down and renovating end of November 2021.
Garden House: A secluded hideaway overlooking the historic 1916 walled garden. A standalone cottage comprising of four spacious guestrooms, a living room, expansive outdoor terrace and balconies. A short walk from the Manor House or, accessible by car. Ideal for families and small groups.
Dining:
The Dining Room serves breakfast, lunch and dinner seven days a week. Bright during the day and inviting in the evening, the Champalimaud- designed Dining Room seats 76 and embraces the occasion, be it a romantic dinner for two, a big convivial dinner or a simple snack at any time. All food is sourced locally from the surrounding farms, so all the plates taste very authentic and fresh.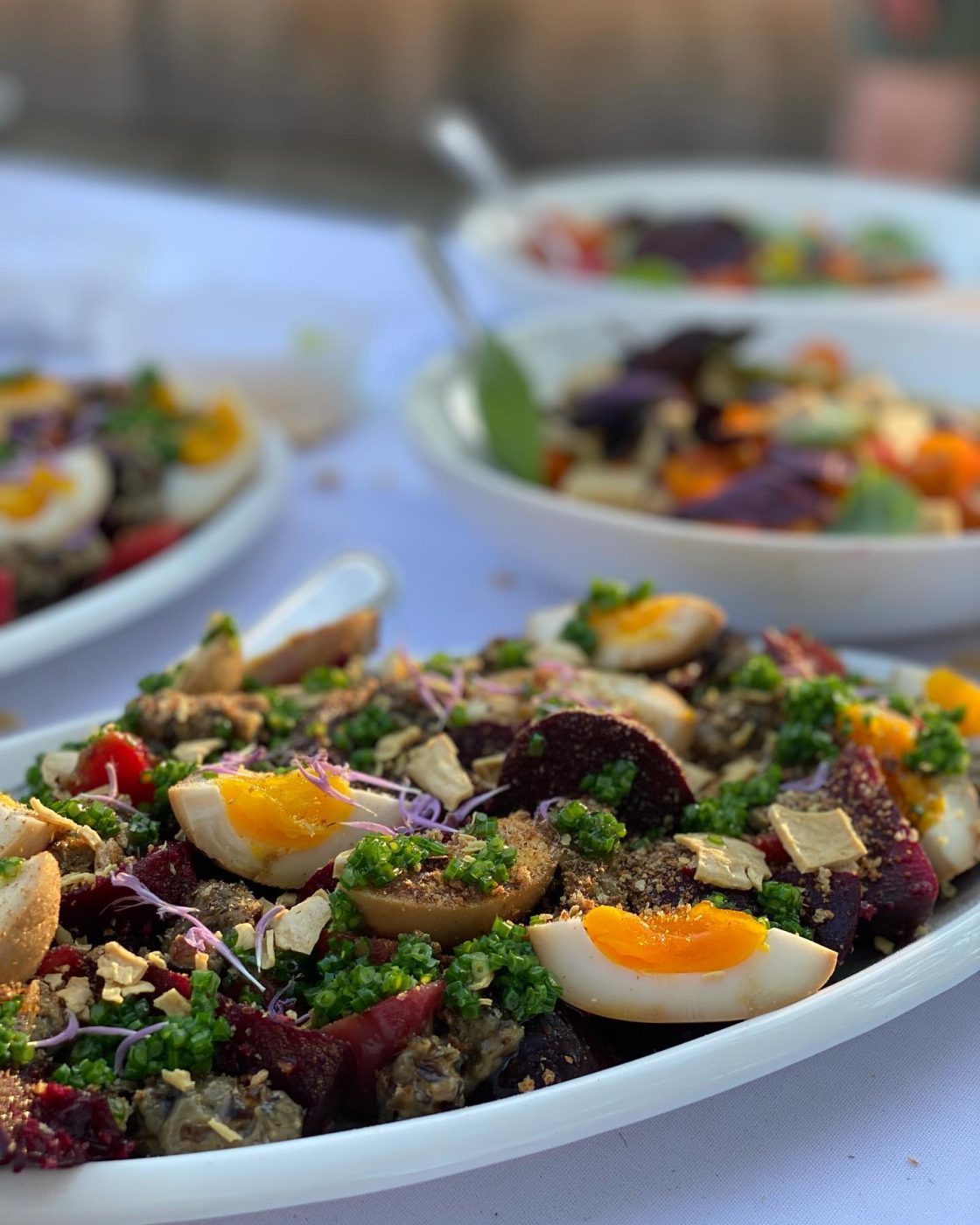 We did go out to dinner to enjoy and walk around some very quaint towns:
Millbrook, NY:
Barbaro: Italian with many local products as well as Italian imports.
Sharon, CT:
Le Gamin Café: super casual restaurant, you bring your own alcohol serving classic home-made French food!
Lakeville, CT:
The Boathouse: Fantastic seafood dining bistro plus a bonus sushi menu! Decorated very authentic with ship models and great service.
Salisbury, CT
The White Hart: Fine dining with dishes created by British Chef, Annie Wayte.
The Long Barn at Troutbeck:
Full range of wellness services and amenities. This building is only one year old. Studio classes for meditation, yoga and pilates. Great new gym, changing rooms, sauna. All by appointment at this time! I had a fantastic massage!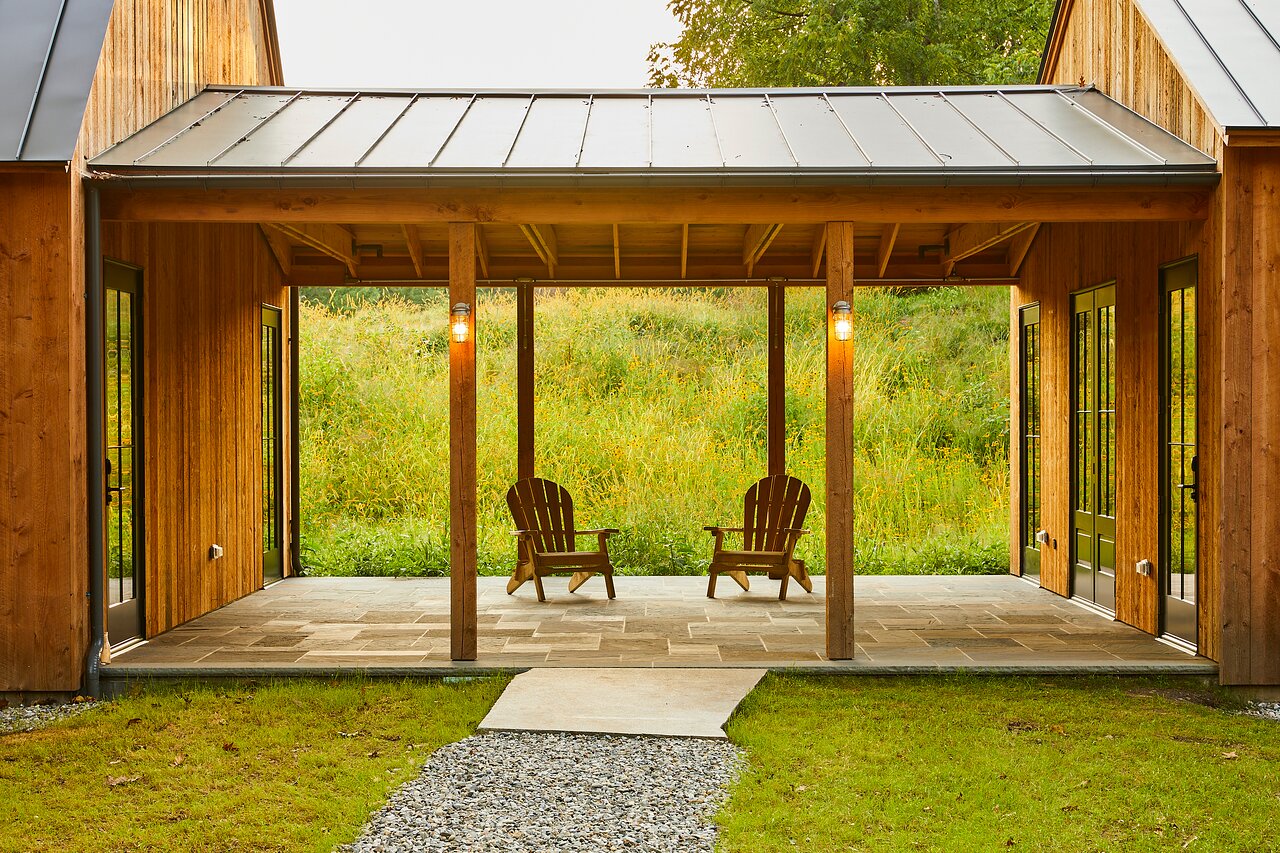 The Barns: It's a separate detached building with great space for events! They also have ping pong, corn-hole, cricket, etc.
Swimming Pool: Outdoor pool with good space with lounge chairs and cabanas. In season they also have a casual dining option.
I need to share that Troutbeck does have yearly membership for outside guests. This means that they can go and enjoy the services like dining, gym, classes and the pool. So this is not just for guests.
Beyond Troutbeck, there are many distilleries, vineyards and wineries within 20-to-50-minute drive. Same goes for hiking trails like Bash Bish Falls, Brace Mountain, Macedonia State Park and Stissing Mountain. Gardens and Audubon Centers: a visit to Wethersfield Estate and Gardens, Sharon Audubon Center as well as Buttercup Farm Audubon Sanctuary.
Art Galleries:
I was impressed with many art centers driving between 10 to 60 minutes from Troutbeck: Art Omi, Dia Beaco, James Barron Art, and the Wassaic Project.