Located in the Southwest region of Morocco, Marrakech is a major economic center and home to many mosques, palaces, and gardens. The medina, or old town district, is a densely packed and walled area dating back to the Berber Empire. Its maze-like alleys and labyrinth of stalls are where thriving souks (marketplaces) sell traditional textiles, pottery, and jewelry. For over 1,000 years, the Jemaa el-Fna square has been a meeting place where crowds gather around dancers, musicians, acrobats, and storytellers while enjoying the local cuisine at stalls and restaurants. There are many beautiful and historic sites throughout the city that have a modern twist, such as the Jardin Majorelle. Jardin Majorelle is a lush botanical garden, which was bought in 1980 and restored by Yves Saint Laurent. Today it houses a museum dedicated to the fashion of this famous designer. Art and style are widespread throughout the city with Marrakech's burgeoning street art scene as well.
Fun Facts
Marrakech is frequently referred to as the "Red City" because of the shade of the walls that surround and wind through its old town district.
A symbol of the city, and visible for miles, is the Moorish minaret of 12th-century Koutoubia Mosque. There is a legend that the 230-foot tower, initially was not correctly aligned with Mecca, and had to be rebuilt by the Sultan Yacoub el-Mansour in the 12th century.
Sweet mint tea is the national drink and couscous is the national dish of Marrakech.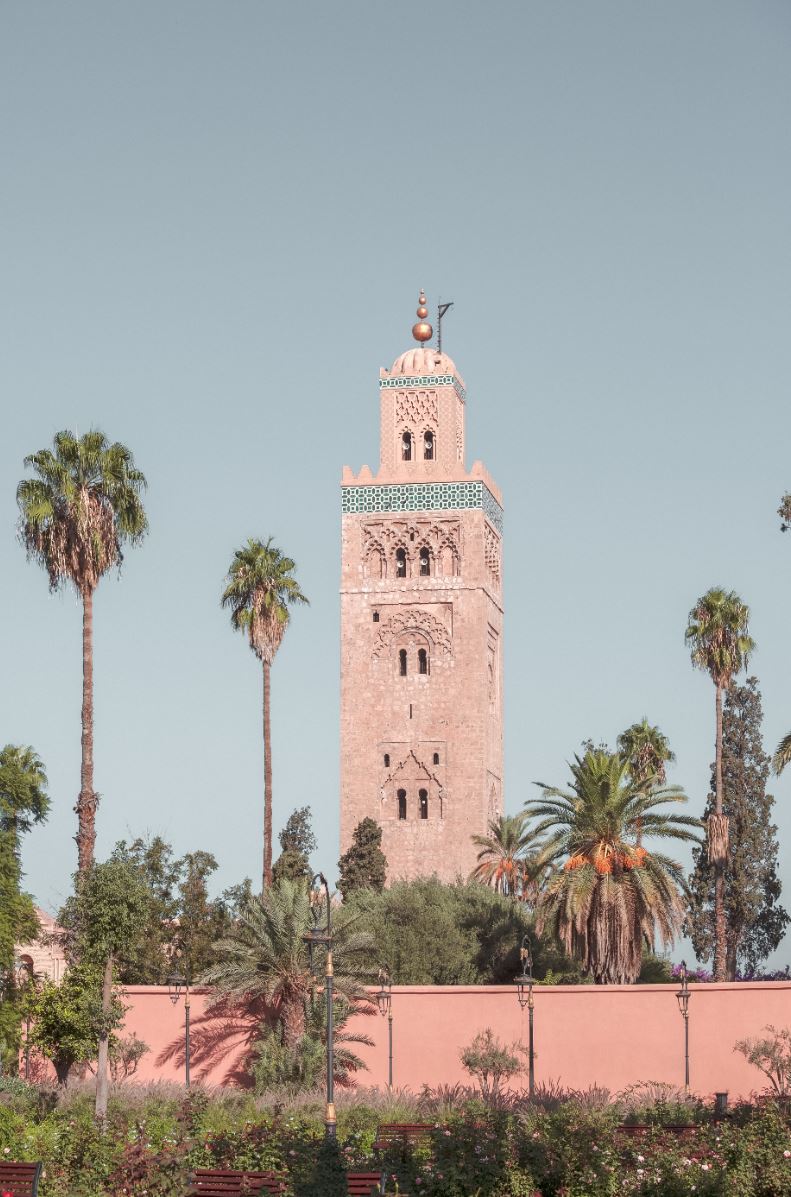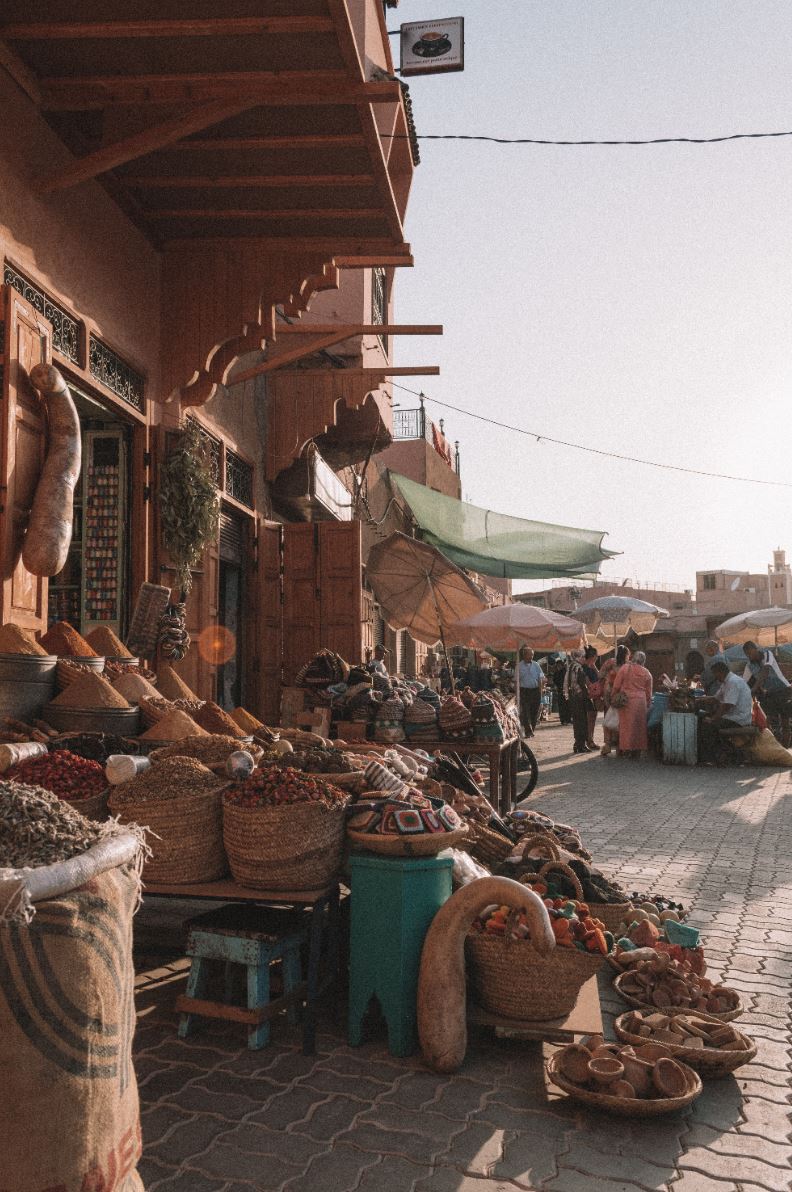 Where We Would Stay: Royal Mansour Marrakech

Only a few minutes away from the city's famous Jemaa el-Fna square, this elegant resort has succeeded in creating a medina within a medina. The rooms and suites have been replaced by luxurious riads (Moroccan-style homes), and the corridors replaced by winding alleyways. The Royal Mansour Marrakech is the only hotel establishment in the world to offer this unique concept! The resort is comprised of 53 elegant riads with interior gardens, featuring popular Moroccan materials you could find in the souks of the city. Silk brocade, antique furnishings, handmade mosaic tiles, and intricate woodwork are peppered throughout the riads to make it feel like your own Moroccan secret hideaway. Also, the resort has a series of underground tunnels that only staff members may access to ensure their guests have the most discreet and personal service. In addition to the beauty inside the hotel, the roof terraces of the resort provide fantastic private views of both the city and the Atlas Mountains with their own pool, sun beds, and fireplaces. The Royal Mansour Marrakech fully immerses its guests in the culture of traditional Morocco with all the comfort and luxury of today!
Our Exclusive Amenities for 2020
Upgrade on arrival, subject to availability (from Superior 1 bedroom to Premier 1 bedroom)
Daily full breakfast, for two guests per bedroom
$100 USD Equivalent Spa Services credit, (not combinable, no cash value if not redeemed in full)
Early check-in/late check-out, subject to availability
Complimentary Wi-Fi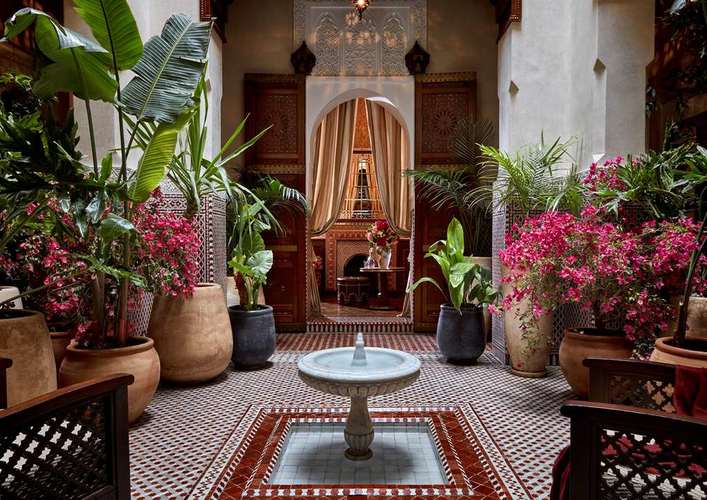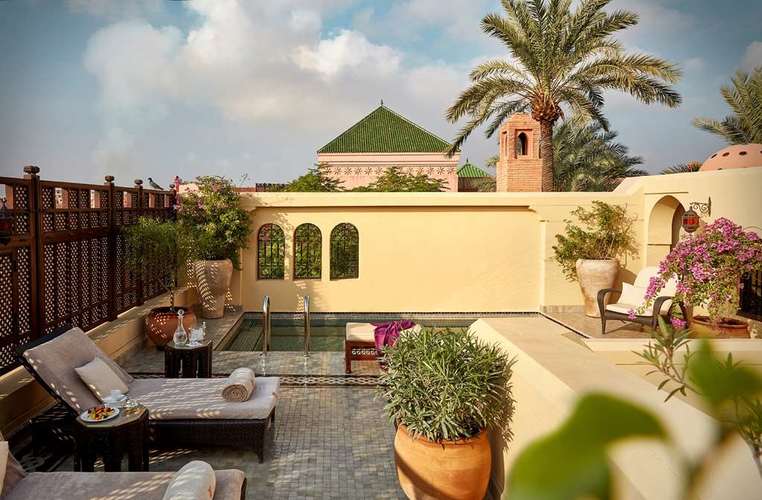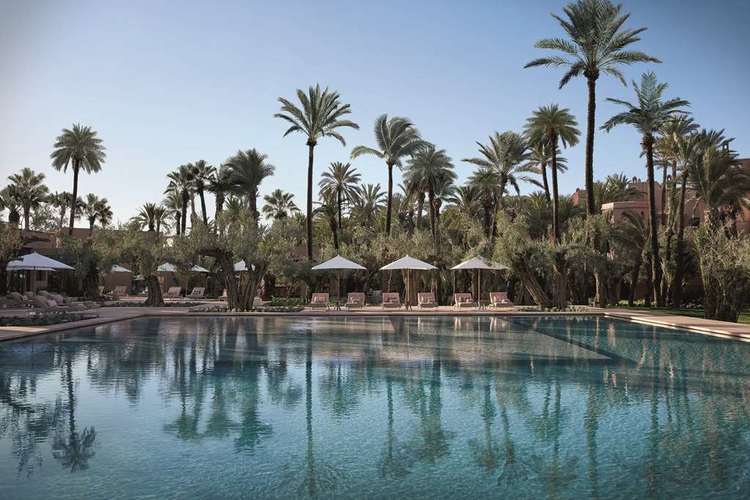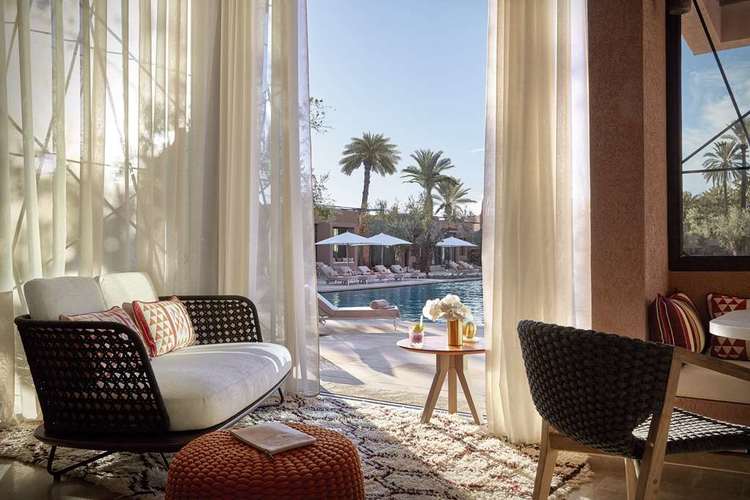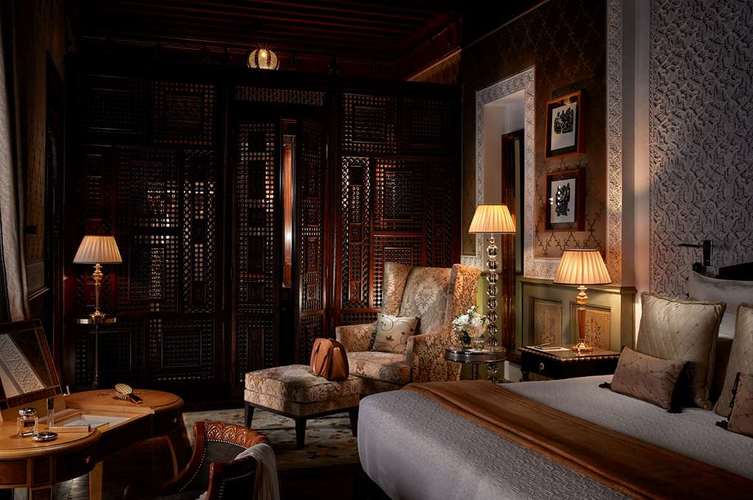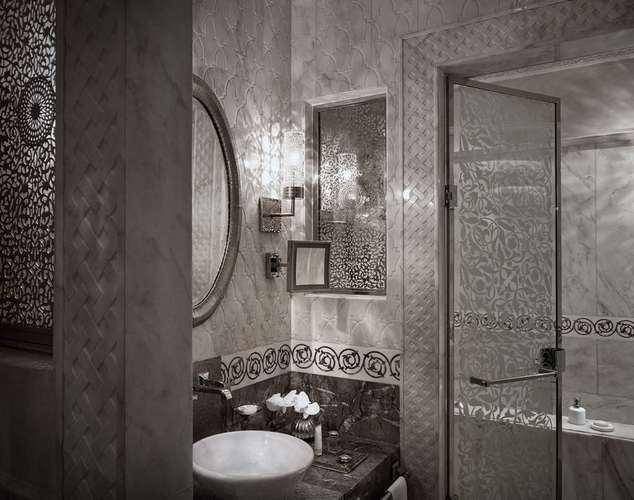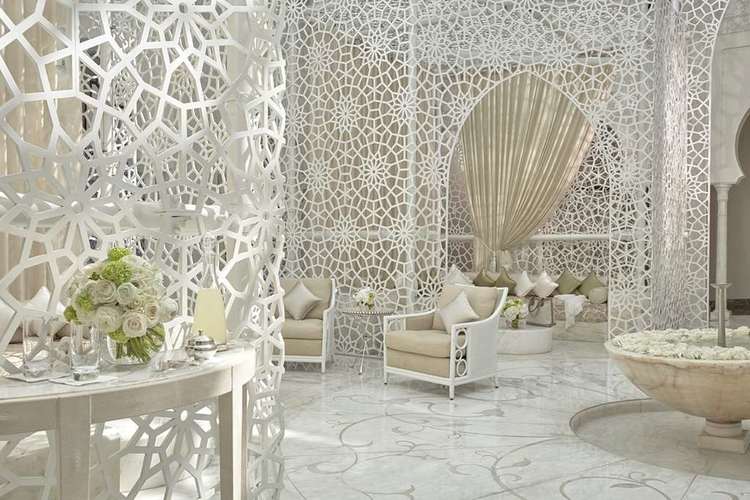 For additional information, contact a VWT Advisor or [email protected]