Where to begin in a city like Paris. Coined the romance, luxury, and fashion capital of the world, the city is bursting with world-influencing culture, Michelin-starred restaurants, and scenes taken straight from a movie. The City of Light is home to 3,800 historical monuments and four UNESCO World Heritage Sites making it hard to know where to get started (just another reason a Travel Advisor could make your life that much easier.) While there is a world of to-do outside your window, the hotels in Paris are luxurious destinations in and of themselves! I will spare you the time of listing the Eiffel Tower, Louvre Museum, and Notre Dame Cathedral, as those are rites of passage on a first-time visit – but here are a few things the VWT team would do and where we would stay for a luxurious Parisian adventure!
What we would do:
Cruise the Seine
What better way to shake off your jet lag than cruising down the heart of Paris, metaphorically and geographically. There is truly no better way to get a taste for the city as you glide by some of the city's finest monuments including, of course, the Eiffel Tower, Notre-Dame, Conciergerie, and Grand Palais. Sip champagne, indulge in petits fours, and take in the romance via water.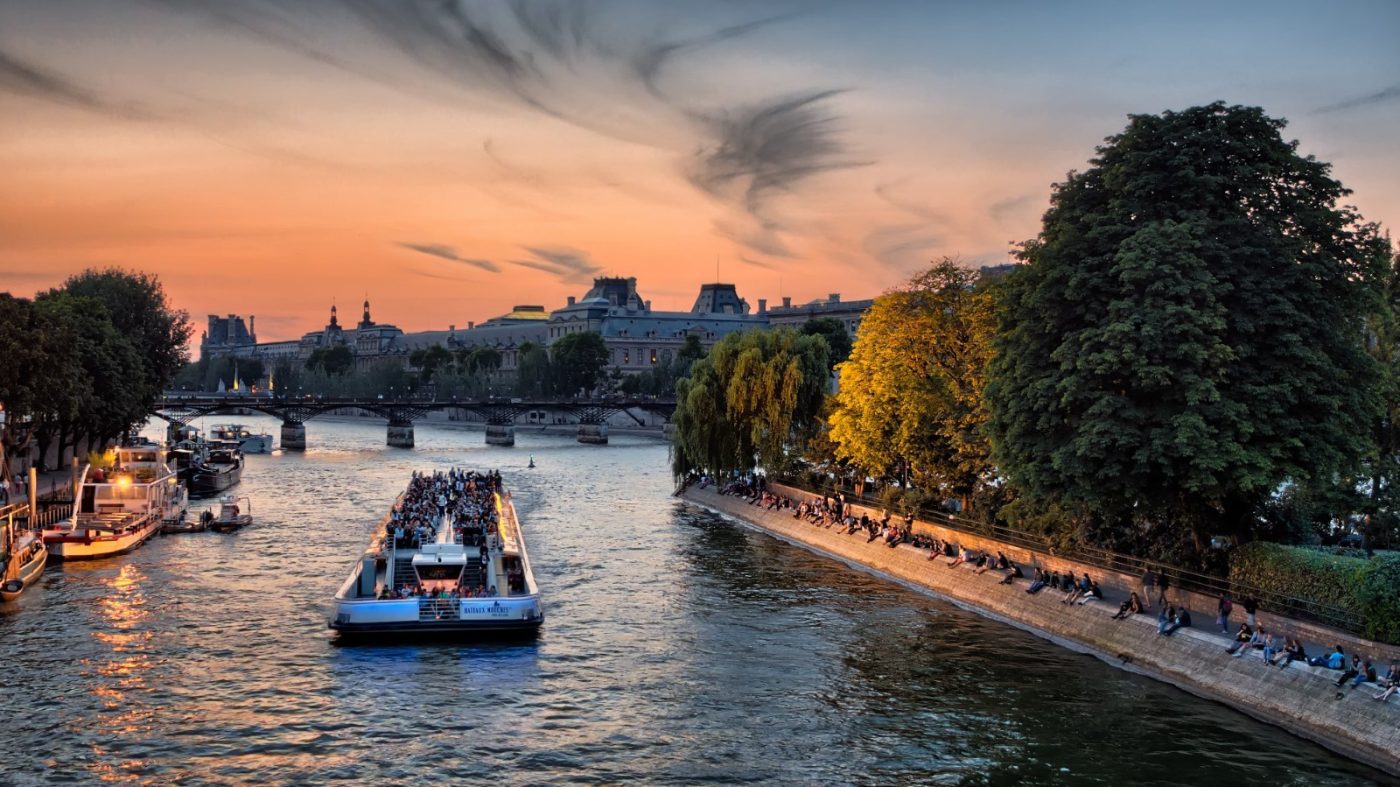 Get lost in Montmartre
Once home to Picasso, Van Gogh, Renoir and Monet, this artistic "village" shows a different side of Paris, literally, as it is perched on a hilltop in the northern part of the city. Start your adventure by paying a visit to the Sacre Coeur Basilica (The Basilica of the Sacred Heart of Paris), journey through winding cobblestone roads for a stop at a charming café and end your day with a show at one of the city's oldest cabarets – it is home to Moulin Rouge.
Versailles Palace and Monet's Garden
There is a reason the Palace of Versailles is one of the most famous palaces worldwide and most visited sites in all of France. Located on the western outskirts of the city, the palace was originally created for Louis XIV and Marie Antoinette. Guests can now stroll among the opulent interiors and perfectly manicured gardens in their footsteps. There are several private tours that will also take you to the former home and gardens of the famous painter Claude Monet in the beautiful village of Giverny. The house and gardens have been restored to Monet's original designs and you will get a first-hand look at this famous artist's many muses.
Where we would stay:
Bulgari Hotel Paris
As the new kid on the block opened in 2021, this five-star property sits in the heart of the "Golden Triangle" on Avenue George V, just steps away The Champs Elysées and The American Cathedral of the Holy Trinity. The hotel has a minimalist façade with nods to the Italian Renaissance, a signature detail of Bulgari properties. There are only seventy-six rooms and suites in the hotel (mostly suites) including a 400 square meter penthouse with an enormous roof garden with stunning city views. We would be remiss not to mention the stunning Bulgari Lounge, the jeweled ancient Roman bath inspired spa, and Michelin-starred Chef Niko Romito's Il Ristorante.
To read more about Bulgari Hotel Paris click here.
La Réserve Paris
You can hardly call La Réserve Paris a hotel as this property provides an intimate experience that feels more like you are entering a private urban mansion. Sitting midway between Avenue Montaigne and rue du Faubourg St-Honoré, you are a stone's throw away from Paris's key sights but will feel worlds and centuries away upon entering. There are only twenty-five suites and fifteen rooms, each exuding 19th century Parisian chic bathed in natural light. The hotel provides a library for guests and friends, a smoking lounge, and even wine cellars in the suites. Paris will feel reserved just for you!
Le Bristol Paris
Located on the prestigious, rue du Faubourg Saint-Honoré, Le Bristol is an icon of French elegance and is one of the largest "Palaces" in Paris boasting 190 renovated, Parisian style rooms and suites. Le Bristol is known for its outstanding dining tradition, holding four Michelin stars between Epicure and 114 Faubourg. Guests can relax in the hotel's 13,000 square foot courtyard garden, have teatime at Café Antonia, or take a dip in the iconic rooftop swimming pool at Spa Le Bristol by La Prairie. A masterful French staple.
To read more about Le Bristol Paris click here.
The properties shared are part of our Valerie Wilson Trave Suite Access™ portfolio. Learn more about VWT's Suite Access program here.