Upon landing in Norway, we began our journey with a private airport transfer to our first stop, Oslo. As the capital of Norway, it sits on the country's southern coast and is known for its green spaces, art galleries and museums. Oslo is also known as a city of contrasts – new and old. It is compelling to see how the city blends traditional architecture with modern urban development.
Our overnight was at THE THIEF, a hotel and spa located in a recently revitalized part of the city, known as Tjuvholmen or Thief Islet. This is an up and coming area of Oslo and is very chic. The hotel bills itself as a modern hideaway with a relaxing atmosphere right in the middle of downtown. THE THIEF is filled with top international art pieces, carefully selected designer furniture, modern restaurants and cosmopolitan bars. Guests can enjoy refreshing dips in the sea at the Tjuvholmen beach or a stroll across the footbridge to Aker Brygge restaurant. Worth noting, the food at THE THIEF Roof Grill is excellent and boasts a mouthwatering farm to table menu.
We also enjoyed dinner at Smalhans, an unassuming local favorite with extraordinary food – you won't want to miss this spot! The food is not only delicious, but the chefs find creative ways of using classic ingredients and are always working to construct new dishes. Smalhans was also a recipient of the Michelin Bib Gourmand Award.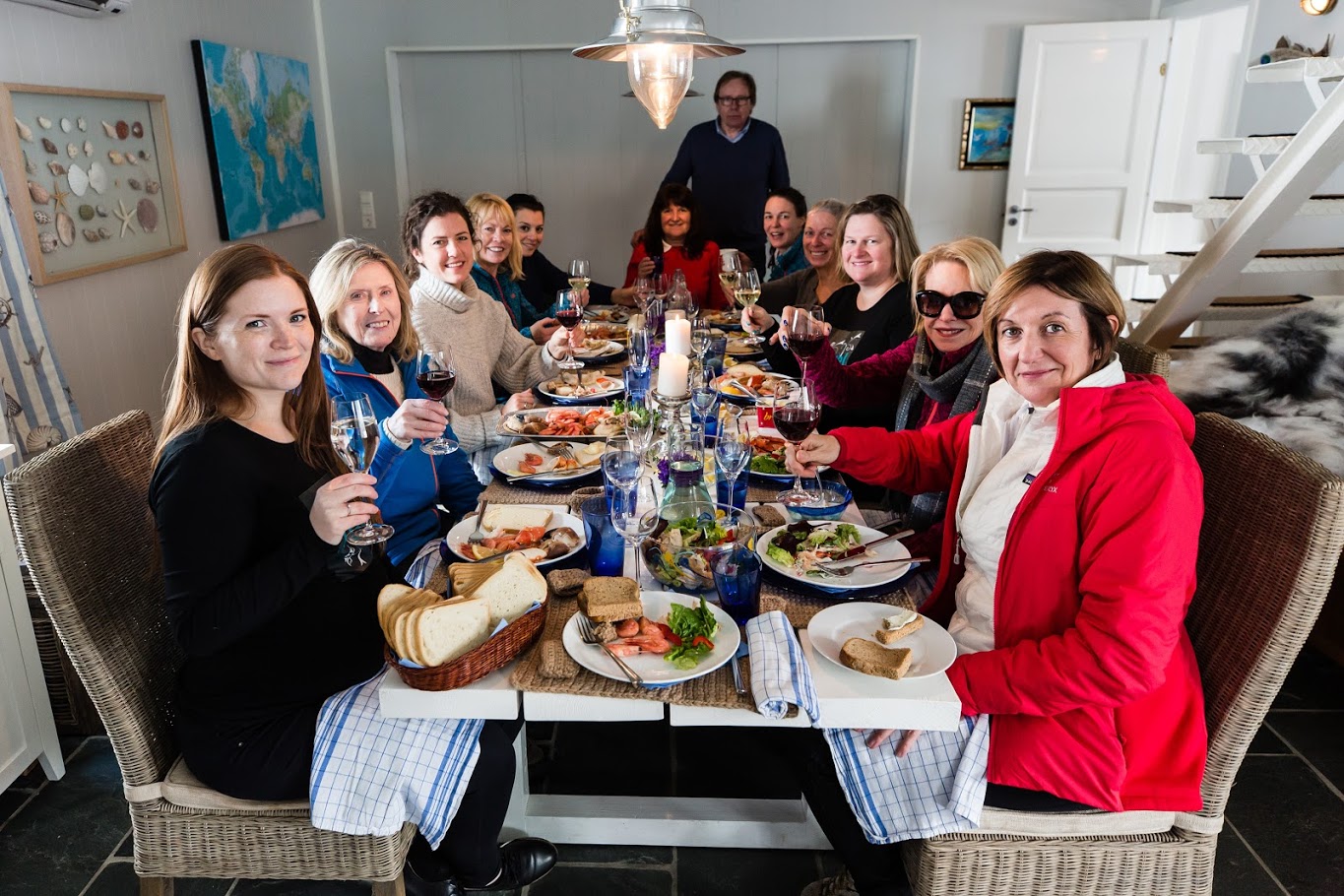 A great alternative hotel in Oslo is the newly opened Amerikalinjen, a member of Preferred Hotels. This hotel has a great location, right in the center of town near the rail station. The building was the former head-quarters of the Norwegian America Line and houses a collection of framed maps, photographs and old dining menus from the ships (so cool!). The hotel itself is designed for the modern explorer. Rooms reflect Amerikalinjen's identity with an eclectic mix of modern comfort, Norwegian design classics and rich history. The property has a bustling city vibe and is a local hotspot as it is more centrally located than THE THIEF.
Insider Tip: While in Oslo, be sure not to miss the new Opera House, the Vigeland Sculpture Park, and the Viking Ship Museum. Keep your eyes open for the new Munch Museum, set to open in 2020.


Sunnfjord Adventures
After a short flight, we arrived in the Sunnfjord region of Norway. Only an hour flight from Oslo or a 30-minute flight from Bergen, this is a great option for those who want to see the lesser known parts of this magnificent country. This region is known for its majestic waterfalls as well as its kayaking, rafting and fishing opportunities – perfect for anyone who loves outdoor activities!
Nestled in the rolling hills of this region is Åmot, an exclusive country retreat, dedicated to sharing Sunnfjord`s cultural heritage and stunning landscapes with travelers. Billed as one of Norway's best kept secrets, Åmot offers all the comforts and sophistication of city life, while giving travelers a traditional Norwegian experience. The food here is fantastic and the hosts, Steinar Sørli and Yngve Brakstad are amazing. Åmot caters to your specific needs, and each traveler's experience here is uniquely different.
A Trip to Bergen
During our drive to Bergen, we were able to experience a scenic Norwegian ferry ride. This is a common way for locals to get around, especially in the fjord region. Bergen is an iconic city, known for its wooden row houses and old fishing wharf. The city is a common spot for cruises to dock and offers an immense amount of sightseeing opportunities. Be sure to check out Bryggen Hanseatic Wharf, Grieg Museum, Bergenhus Fortress and Mount Fløyen. Ride the funicular to the top of Mount Fløyen for some stunning views of the city!
We stayed one night at Hotel Norge in central Bergen. Here, guests will find 3 floors of bars, lounge areas and restaurants. The hotel first opened its doors in 1885 and sought to create a dynamic space where guests could relax while also enjoying local arts, culture and cuisine. Over a century later, Hotel Norge has been completely refurbished to bring Bergen one of its most modern and unique hotels. This hotel is simply stunning and probably the best hotel in the city. I would suggest, however, staying more than one night in Bergen to have the ability to explore the city a little more.
After Bergen, we concluded this wonderful Norwegian trip and headed home. While Oslo is usually top of mind when it comes to Norway, Bergen and the Sunnfjord region are sometimes overlooked. Both locations have so much to offer, whether you prefer the rich culture of the city or the plethora of outdoor activities available in the countryside. It is so worthwhile and easy to see so much of Norway in one trip!
For more on traveling to Norway, or for some more travel inspiration reach out to our VWT Advisors at [email protected].