On April 17th, I embarked on a remarkable 9-night cruise from Bordeaux to Dublin aboard Lindblad Expeditions' National Geographic Resolution. The Resolution is the latest addition to the National Geographic fleet designed for the arctic and is the perfect combination of luxury, comfort, and adventure. Our voyage, titled "Navigating the Atlantic Coast: Brittany, Wales, and England's Channel Islands," presented a new and exciting itinerary for Lindblad. Departing from Bordeaux, we embarked on a scenic coastal expedition, unveiling castle-guarded ports, picturesque fishing harbors, and striking steep cliffs.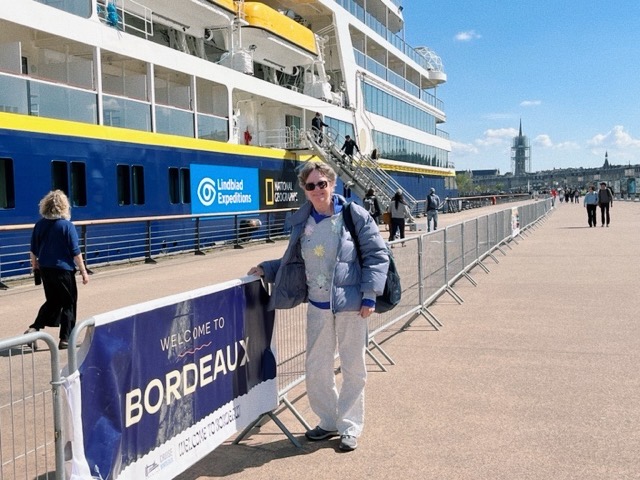 Prior to boarding Resolution, I stayed for one night at the Intercontinental Bordeaux. The hotel is centrally located in the heart of Bordeaux, in a prime location facing the Opera National de Bordeaux. Notably, the hotel is home to two Michelin-starred restaurants and a stunning rooftop bar with panoramic views of the whole city. This is a great option for a pre-stay experience. As for my accommodations, my one-bedroom suite was incredibly spacious.
The Resolution is a beautiful exploration vessel. The interiors have a Scandinavian influence, with soft and neutral colors that create a serene atmosphere, allowing the true highlight to be the outside world. With a maximum capacity of 128 passengers, our voyage was pleasantly intimate with only 98 fellow travelers. The ship has an abundance of public spaces for relaxation and socialization, fitted with floor-to-ceiling windows perfect for observing uninterrupted panoramic vistas. Notably, the main lodge doubles as a cutting-edge lecture space, enhancing our journey with wonderful educational and informative sessions.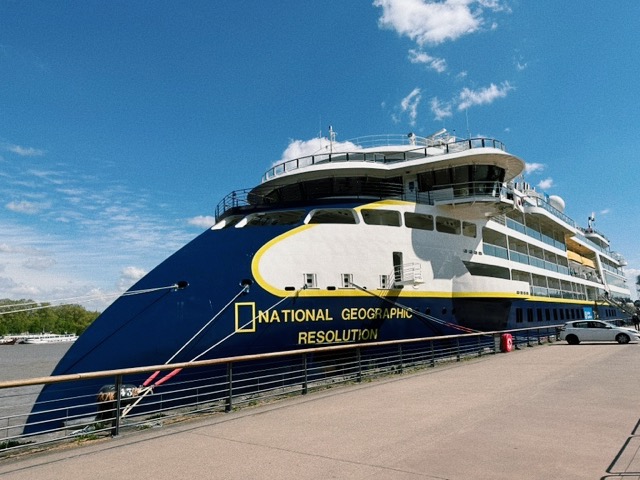 The Lindblad staff truly left a lasting impression with their exceptional service and dedication to fostering a spirit of learning and exploration among all of the passengers. The zodiac drivers had remarkable skill and precision and always ensured the safety and enjoyment of each and every one of us. A standout highlight for me was the presence of three National Geographic photographers on board. We had the privilege of attending several enlightening lectures focused on photography techniques, with a special emphasis on iPhone photography. I take pictures now so much better than I did before.
The culinary experience was highly enjoyable, and it was no surprise the food was excellent quality. Notably, Lindblad places a strong emphasis on sustainability, which was reflected in their decision not to serve shrimp on board. Additionally, due to the ship's itinerary and the opportunity to explore many ports, Lindblad made arrangements for lunch reservations off the ship allowing us to savor the local cuisine of the destinations.
Among the memorable highlights of our journey was the visit to Mont Saint-Michel in St. Malo. This stunning architectural marvel provided a captivating experience. While I opted not to disembark in Jersey, I did have the opportunity to explore the beautiful island of Guernsey. According to fellow guests, Guernsey surpassed Jersey in terms of its scenic beauty. (Unfortunately, I didn't come across a Guernsey cow during my visit.)
Another notable highlight was a stop in Penzance, Cornwall, UK. We were treated to a local buffet lunch accompanied by a performance from local musicians. In typical fashion, it was rainy, allowing us to experience the true charm of the town. We also visted Tresco, Scilly, England, which proved to be a true delight. The island boasted a magnificent and expansive garden, which required a hike to reach but offered breathtaking views of the surrounding waters. Our knowledgeable guide's passion for the local flora and fauna enhanced our experience, providing valuable insights and fostering a deeper appreciation for the natural beauty of the area.
Experiencing Lindblad Expeditions firsthand, I now understand why they are held in such high regard. The constant opportunity for learning was truly remarkable, with engaging lectures held each night before dinner. This dedication to education and enrichment continuously enhanced our journey, allowing us to deepen our understanding of the destinations we visited and fostering a sense of continuous discovery that I still carry with me today.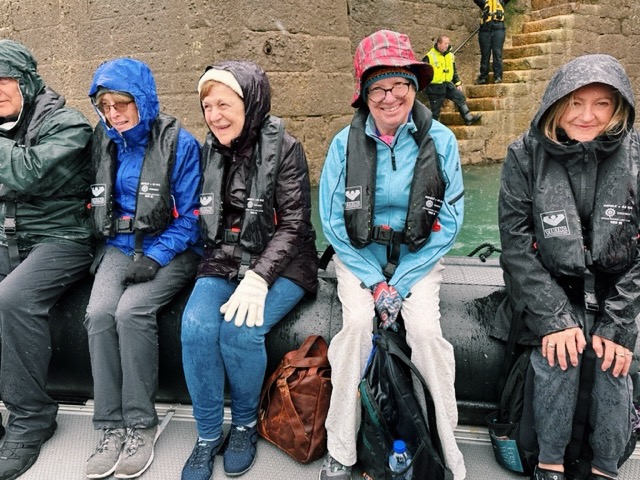 April 2023
READY TO PLAN YOUR OWN GETAWAY?