A mere fifty miles north of San Francisco sits a thirty-five-mile long, five-mile-wide stretch of land where the sun shimmers gold, and grapes are given special treatment. Napa Valley is the U.S.A.'s iconic, quintessential wine region with over 400 wineries, a plethora of hideaway luxury hotels, and top-notch restaurants' that put California's seasonal produce on full display and rival the food scenes of top culinary destinations around the world. So, if France is too far away, Napa with its Mediterranean climate and European architecture is waiting for you at a table bathed in sunlight for lunch that runs into dinner and a tall glass of Cabernet Sauvignon.
What we would do:
Napa
Napa is called the "Wine Tasting Room Capital of the World," so naturally this is a great place to kick off your visit to the valley. There is an abundance of activities to choose from like a kayak tour of Napa Valley, a visit to the Oxbow Public Market, or a ride on the infamous Napa Valley Wine Train!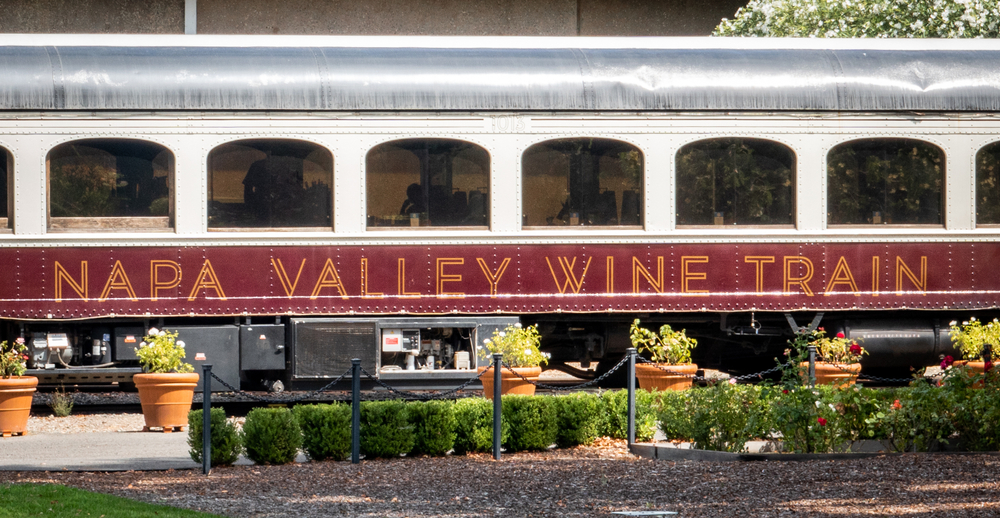 Yountville
Known as the culinary heart of Napa Valley, Yountville is the ultimate luxury destination. Some say this walkable village was built around Thomas Keller's world-famous restaurant The French Laundry, triggering an abundance of upscale lodgings, art galleries, and Michelin-starred restaurants. The city is also home to the only hot air ballooning launch for, quite literally, the best views of the valley!
St. Helena
Home to Napa Valley's "Main Street," St. Helena possess a quiet, laid-back charm where the mountains meet the redwoods and historical charm remains intact. Visitors can stroll the historic downtown area, visit two landmark wineries, stop by The Culinary Institute of America for cooking demonstrations, and visit Bale Grist Mill State Historic Park to see the original set of French Buhr millstones in action.
Calistoga
Located at the northernmost tip of the valley, Calistoga has an easygoing, outdoorsy vibe, home to mineral-rich waters and geothermal spas. The city is also home to The Chateau Montelena winery, known for winning the "Judgment of Paris" in 1976 and putting California at the forefront of the wine world. Visiting the Spa Solage at Solage, Auberge Resorts Collection is a must after a day on the Calistoga Wine Trail.
Where we would stay:
For those with a taste for luxury but never got to attend summer camp as a child, Carneros Resort and Spa is a playful yet mature property with a distinct charm. The resort sits just a few miles southwest of Napa on twenty-eight acres of rolling vineyards. Accommodation consists of airy cottages, suites, and residences that feature outdoor tubs and showers, fireplaces, heated floors, and of course in-room wine dispensers. Guests can turn their backyard into a private outdoor movie theater, smores party, or classic game night for the ultimate vacation memories. Just a hop off your front porch, the property houses three restaurants, a luxury spa, an adults-only pool, and more.
The property shared above is a part of our Valerie Wilson Travel Suite Access™ portfolio. Learn more about VWT's Suite Access program here.
Meadowood Napa Valley – St. Helena, California
Sitting on 250 acres of serene landscape and isolation is a quaint, thirty-six room and suite, wine-country estate self-described as, "More open than a family estate. More private than a resort." Meadowood Napa Valley accommodations are set amongst the trees, elegantly furnished with rustic refined materials unique to Napa Valley featuring views of rolling hills and faraway places. Traditional pastimes including croquet, tennis, golf, swimming, hiking, and of course the enjoyment of wine are encouraged daily, and guests have the opportunity to play among resident pros. The resort's culinary menus honor the land, farm, and wines of Napa Valley with nods to the region's cultural influences and traditions. An exclusive oasis, private club, and gathering place for locals and sophisticated travelers.
July 2022