This past October, my husband and I celebrated our honeymoon with four nights at Las Ventanas al Paraíso, a Rosewood Resort in Los Cabos, Mexico. Since opening in 1997, the resort has been regarded as one of the world's finest. Like many other Rosewood properties, what sets this place apart is its outstanding luxury and beyond thoughtful services.
The resort warmly welcomed us with a mariachi band and celebrated our special occasion any chance they could get! The vegetation and gardens that cover the grounds are beautifully manicured and serve as a perfect complement to the constant view of the ocean. We stayed at the intimate and romantic resort our entire honeymoon and left feeling refreshed.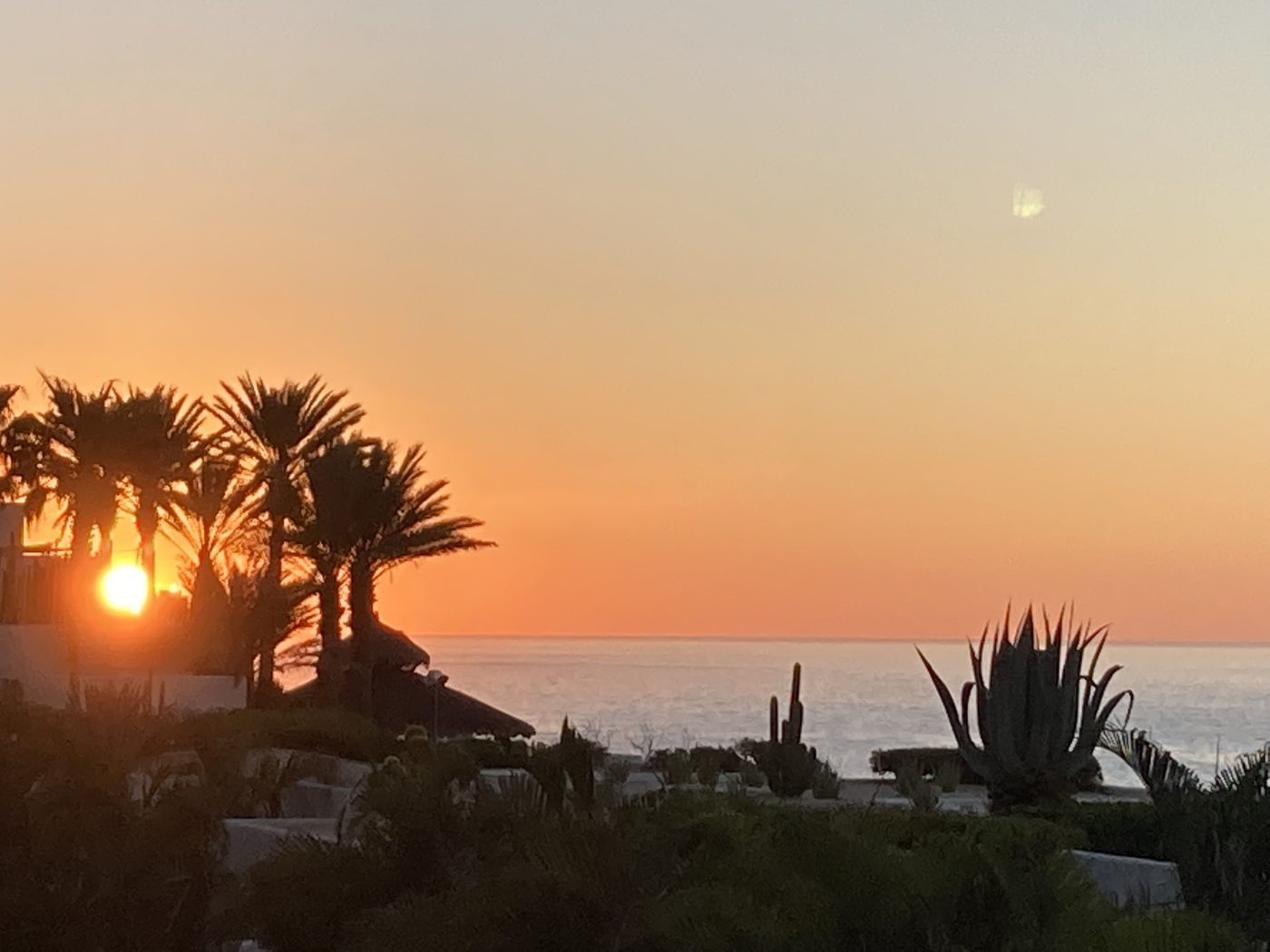 Accommodations
Las Ventanas al Paraíso, a Rosewood Resort, houses eighty-four suites and eighteen private residences, each with a suite butler to tailor to any request. Many of the rooms feature views of the beautiful Sea of Cortez. One highlight of this property is the 28,000 square-foot beachfront mansion, Ty Warner Mansion. The residence sits on the water with views of the ocean and unbelievable craftsmanship.
We stayed in a junior suite with a large, ocean-facing private patio. The spacious patio served as a perfect spot for hand-delivered coffee in the morning and a haven for the sound of beach waves at night. The service was incredible – a Rosewood touch! Each room at the resort embodies traditional Mexican design, with colorful Mexican tiles and traditional furniture and motifs.
Dining
Las Ventanas al Paraíso, a Rosewood Resort, offers six dining venues in addition to themed dinners and personalized culinary experiences. One of our favorite dining experiences took place at Arbol, a restaurant that serves a coastal cuisine with Asian influences. The restaurant sits on a hillside overlooking the pool with lantern spotted trees – it felt like we were dining in a cave. We frequented the open-air beachside Sea Grill and the authentic Alebrije with its homemade tortillas. The food was fabulous everywhere we went.
The resort offers Magic Dinners for full theatrical experiences as well as cooking demonstrations in the herb garden and a tequila experience where guests can find the perfect tequila for their taste! The resort never loses sight of its Hispanic heritage, with every culinary experience pointing back to its home country and traditional techniques. One tip I highly recommend when coming to this resort is to let people know the reason for your visit. The restaurants will go above and beyond honoring the occasion to make it a meal to remember!
Experiences
Los Cabos stays warm throughout the year, making this a perfect destination during colder months – imagine Christmas in paradise! Excursion options are abundant both on and offshore, including private yacht charters, snorkeling and scuba diving, sailing and kayaking, horseback riding, whale watching, and more. Golf at the unique desert course or play tennis on cool evenings at the resort's tennis courts. Fitness classes and a state-of-the-art fitness center are provided for guests looking to utilize some of the world's top fitness industry trainers.
The gorgeous beach the hotel overlooks was unswimmable for the most part; however, there are eight unique pools, each with its own experience and ambiance. From the Beach Pool with a swim-up bar to the Oasis Pool & Lazy River featuring a grotto tunnel, you will find an aquatic experience to suit your needs and mood. The resort additionally offers a spa and salon for relaxation and rejuvenation that tells of Rosewood's passion for hospitality.
October 2021