As the weather gets colder and the holidays approach, it's destined that you start chatting with family and friends about your next warm weather adventure. The burnout from the season and the speed of daily life warrants a rejuvenation and renewal in the new year. Instead of heading to your usual Caribbean island however, I insist you challenge yourself to seek out a different destination that could indefinitely change your outlook on life. Three of my favorite islands, Bali, Koh Samui, and Fiji, have given me unique experiences and feelings that are instilled in me for my lifetime. My hope is to give you insight into each of these island's special vibes alongside my favorite accommodations when visiting to share the love with your own clients. With that being said, what's your island vibe?
Bali, Indonesia- The Spiritual Vibe
While I may be partial to this island, as this is my father's land, there is a feeling when you get off the plane in Bali that comes from the heavens. Simply put, the island sends your soul to a peaceful and tranquil place. Many of the neighborhoods on the island are filled with temples, markets, local shops, art, restaurants, rice terraces, monkeys, and so much more. The areas I most recommend are Ubud and Uluwatu. Ubud is located about 2-3 hours from the Denpasar Airport, pending the traffic on the one road, and Uluwatu about half that time.
Where to Stay?
Viceroy Bali is a family run hotel only 5 minutes from the center of Ubud where there is a market, artisanal shops, yoga offerings, and restaurants. At the Viceroy however, you will feel as though you are in the jungle all by yourself. Prior to the Further East conference, I stayed here in a 2 bedroom, 2 story villa with its own pool surrounded by jungle. The property is very serene and quiet – a peaceful place for reflection or romance alike. Their on-property restaurant has a Michelin star-like experience that is truly one of a kind. The 8-course tasting menu gives out of this world experiences, like the chef's tableside frozen foie gras cut with a special tool in order to top off a slice of wagyu steak. Heading to the open kitchen to taste a small smoky brown ball under a smoking cloche that was actually a tasty smoked fish, was an experience I still think about to this day. Enjoy daily breakfast when booking with a Virtuoso Advisor – traditional Indonesian breakfast or American style.
Cappella Ubud is a masterpiece of Indonesian art history designed by Bill Bensley. Everything here is Balinese. Each 1 or 2-bedroom treehouse suite has a unique theme with real artifacts and photographs. A toilet that was a real throne with a handle from the ceiling to flush. Balinese batik print fabric on the walls that tell stories of the island's past – there are so many unique features everywhere you look. Here you will feel a sense of place BEYOND your wildest Balinese dreams. The unique main pool is above ground and is fed by exposed white and black pipes. There is a big focus on yoga with both an indoor and outdoor studio. While you are close to the center of Ubud, you'll feel like you are in a whole different world hidden inside a jungle.
When Uluwatu is on your itinerary, you should stay and enjoy the best sunsets on the island. Alila Villas Uluwatu is a Hyatt Luxury brand known for their architecture and design. The property is on a cliff near the temple and the sunsets give unreal feelings of spiritual uplifting. Enjoy nightly cultural entertainment with traditional Balinese story telling where they dress in traditional Balinese sarongs and dance with fire to tell a story based on Hindu literature. Regardless of the language barriers, this magical show seals the experience as one you carry with you for years to come.
Koh Samui, Thailand- The Wellness Vibe
Located in the Gulf of Thailand is the second largest and lesser traveled island of Koh Samui. Known for her beaches, waterfalls, and coral reefs, I found Koh Samui to be a wellness retreat like no other.
Where to Stay?
Banyan Tree Samui was the first hotelier to introduce the pool villa and all accommodations have pools at this cliffside retreat. As you take your golf cart to your room you are overlooking the coastline and immediately feel free of everything you left behind. Their spa and sustainability are the highlights here among the privacy and luxury that come with all accommodations. Enjoy activities such as snorkeling and yoga or take some time for self-love in their amazing rainforest spa experience that heightens all of your senses. This is a property where you can truly find peace.

Four Seasons Resort Koh Samui has a more traditional sense of wellness and offers all the things you would think of in a luxury retreat including breathtaking views, high-end accommodations, and the Four Seasons' signature exceptional services and amenities. This property has something for the entire family with a kids club that offers a wide variety of activities like Thai cooking classes, Muay Thai kickboxing, a spa menu just for kids, and childcare services so parents can have a date night to themselves.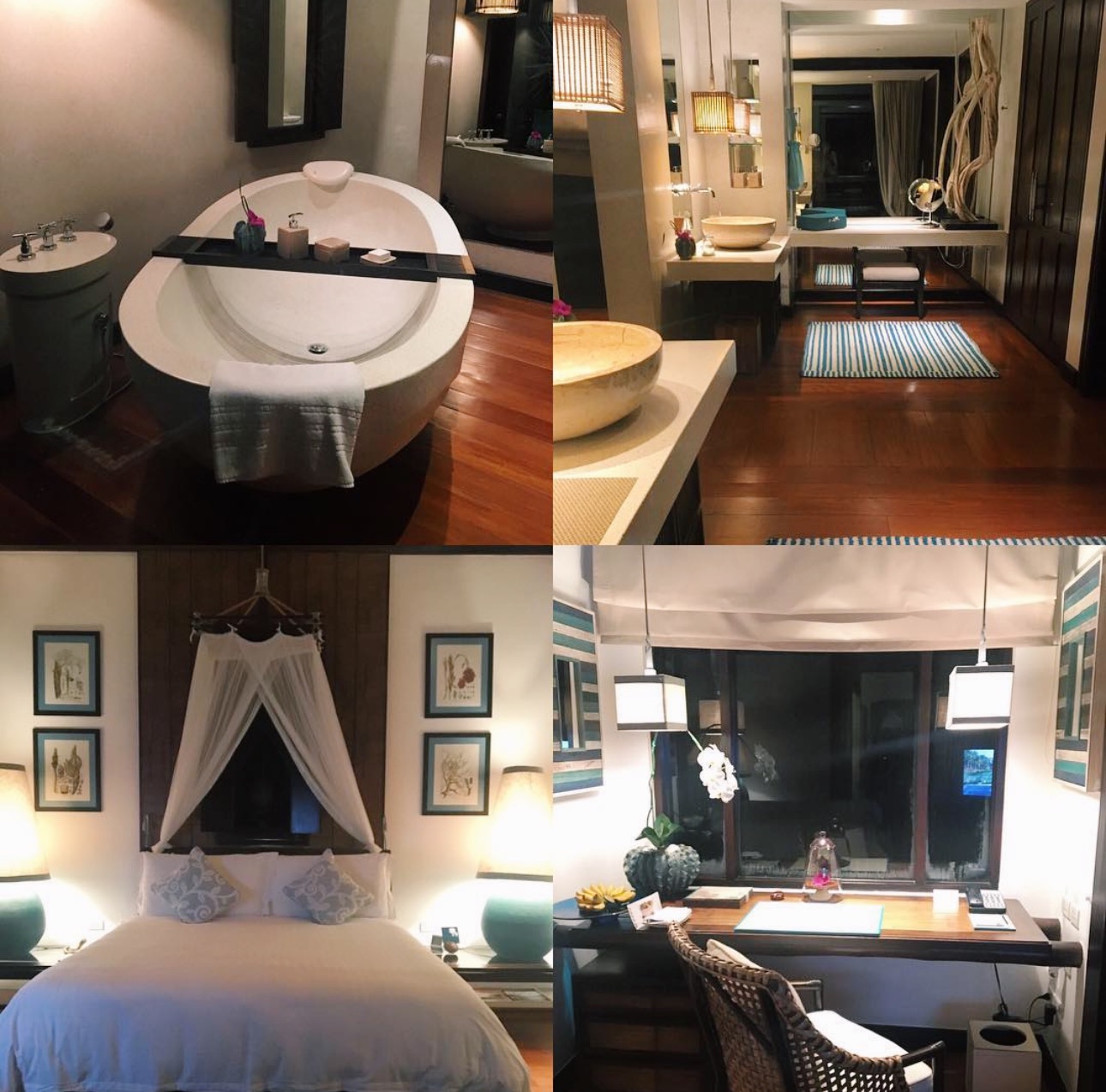 Kamalaya Koh Samui is an award-winning wellness retreat and holistic spa center helps its guests achieve optimal wellbeing and reconnection with life. With no TV's or Wi-Fi, there is no lack of technology on property. The latest and greatest of wellness techniques is available here and the resort will tailor a program unique to your body through meals, fitness, meditation, and beyond. Here, you can truly detox from stresses of life and realign with your mind, body, and heart.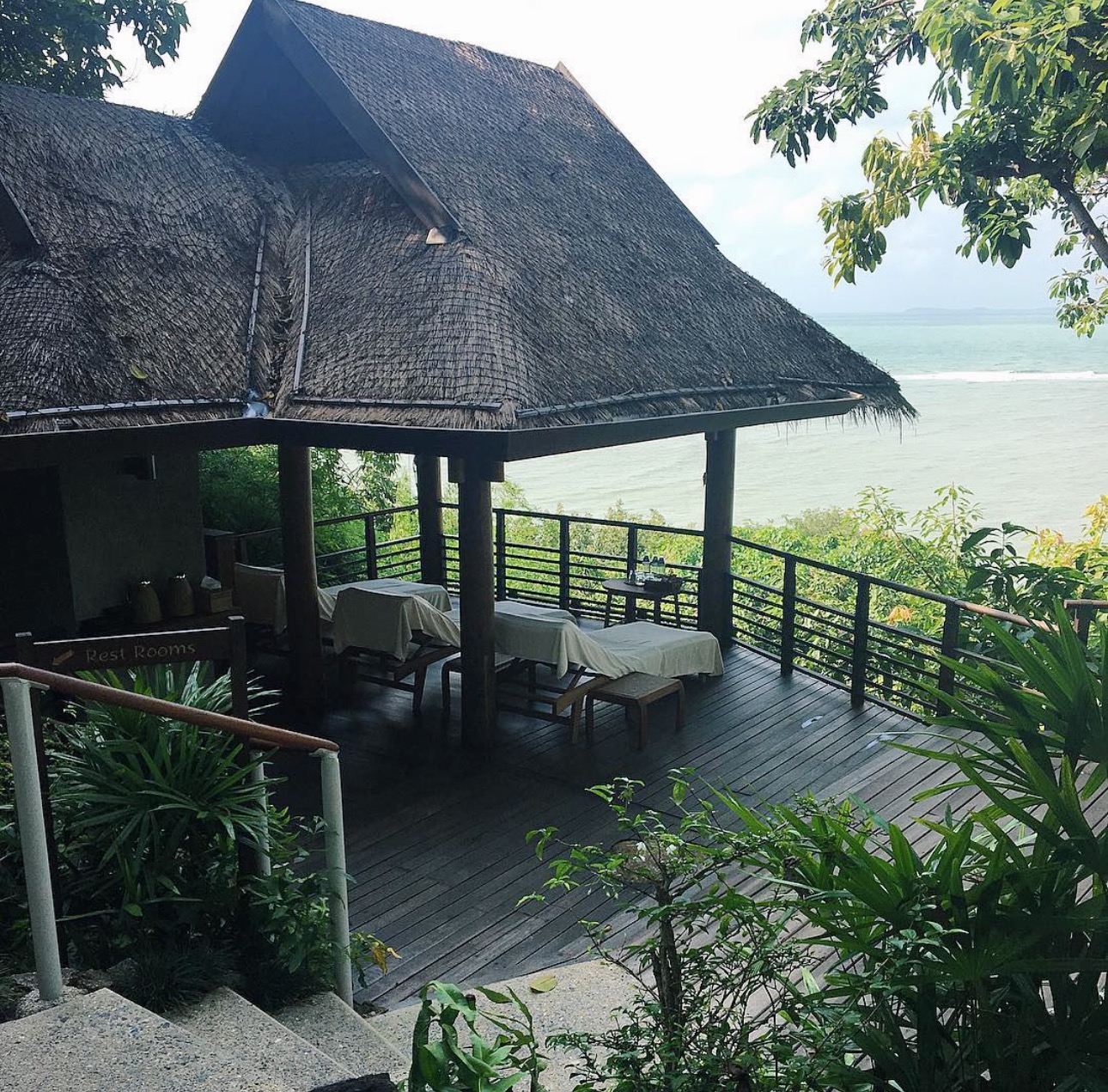 Fiji- The Happiness Vibe
I was lucky enough to visit Fiji upon its reopening after Covid and the Fijians have to be the happiest people in the world. Their vibe rubs off immediately and you can't stop smiling during your stay. Known for the tropical climate, amazing diving, and beautiful beaches, Fiji is one happy island with a vibrant culture and sense of family with each other and visitors alike. All it takes is a sip of their traditional Kava welcome drink and a "Bula Bula" to know you are home.
Likuliku Lagoon Resort is one of the few properties in Fiji that offers the overwater bungalow experience. This is an awesome honeymoon destination and is adults-only. It is a very Instagrammable property that is only arrived to by boat from the airport at Nadi. Their general manager and every person who works at Likuliku is so accommodating and friendly. They were so happy to have us visiting as Fijians didn't leave their homes during Covid times and came together to survive by farming and helping one another. Enjoy water activities, a tranquil spa with views of the overwater bungalows, and visit their iguana sanctuary where you can learn about how their team has been saving the species all over the island.
Head to the Eastern side of the island to visit Jean-Michel Cousteau Resort Fiji. Again, the people are amazing and the resort is best known for being eco-friendly and sustainable. My clients really fell in love with the dive center. Travelers that have never dived before were certified in two days and checked that off their bucket list. This property is terrific for families too! The resort places a strong emphasis on environmental education and offers guests opportunities to learn about the marine ecosystem and conservation efforts. Their kids club offers activities and talks based on conservation that is great for kids and adults.
Namale Resort and Spa, close to Jean-Michel Cousteau Resort Fiji, is an all-inclusive, adult-only property known for its privacy and top-notch amenities. Their all-inclusive rate includes meals, beverages, various excursions and activities, and even spa treatments. Once again, it's the people who make you smile and make you feel at home as you learn about Fijian culture through their ceremonies and performances on property. Their spa has some of the best ratings by Travel and Leisure and is rated number one in the South Pacific. Stay in a traditional thatch-roofed, Fijian bungalow and enjoy the peace and tranquility at this premium Fijian resort.