Susurros opened in November 2022 and I sent a family there for a festive trip in December and then another family in July 2023. The reviews were so spectacular that we decided to go as a family of six adults in August.
Location
Susurros Del Corazón is located 45 minutes from Puerto Vallarta Airport, close to the town of Punta Mita. We arranged for a van to pick us up through the hotel's itinerary designer. There is a greeter that meets you after customs and takes you to the driver. This experience was the beginning of a seamless vacation.
Arrival
Imagine entering the lush grounds to be greeted by multiple staff members with the greeting "Welcome Home." Immediately we were introduced to our "cuates" which are your own personal concierge for the entire stay. There is no formal check-in desk, no lines, just smiles. The unconventional and effortless check-in occurs in your room with your cuate explaining all of the activities and amenities the resort has to offer. Any wish will be granted and there is a 24- hour personalized WhatsApp chat with the cuates and the guests.
Lodging
Rooms are either in a two-story building with no elevator or a three-story building with an elevator. They are spacious and beautiful with wood floors and very large bathrooms. The design brings the beach inside with high-end finishes and furniture. Adorned on the bed is a handmade dreamcatcher made out of seashells and driftwood. This symbolizes the spirit of tranquility and rest. The large terraces can have a plunge pool and private lawn on the first floor or a large terrace on the higher floors that overlooks the three infinity pools cascading into one another with the beach and Marietas Island views in the distance. There are also privately owned villas in the resort that have multiple bedrooms and some even have game rooms in the villas. The rooms have unlimited bottled still and sparkling water provided free of charge as well.
Activities
Auberge properties are destination properties and unless you have experienced this, it might be difficult to understand. We are all so used to our busy and hectic lives, but here even being active and engaged is effortless and relaxing. There is a list of daily activities that the guests can sign up for through the cuate or, just attend. Our family did almost everything they offered. Salsa lessons, Pilates, yoga, drum classes, water aerobics, cooking classes, and surfing. Tennis is also available on the property, and they have equipment for the guests. For an extra fee, we did the tequila-tasting mixology class that was instructed by a tequila master. We also added on a private salsa and guacamole cooking class with their amazing in-house chef. As for off-property excursions, we did a private fishing experience and surf safari that Susurros arranged for us.
Our favorite was a prearranged visit to Islas Marietas National Park, which is made up of uninhabited islands. The cuate organized the spectacular adventure. We took a car service to the private boat and took a scenic boat ride to the Islas Marietas. We had a private guide and a captain. The guide was with us in the water at all times. We were outfitted in life vests, fins, and helmets as we swam through hidden cave formations and rock archways!
We had to beat the rising tide by swimming at the exact moment the guide instructed us to. This was thrilling and a bit surreal. On the other side of the cave was a hidden beach that featured beautiful blue waters, all encased within an island cavern. We were allowed fifteen minutes there to swim and take pictures, to preserve the natural site. Words cannot express the unspoiled beauty of the hidden beach.
Cuisine
There are two restaurants on-site. The food is healthy, locally sourced, and accommodating to all palates! Breakfast is incredible with fresh bread, pastries, fruit, Mexican classics, and many other options. The breakfast credit has no limit as well, as Auberge is a partner property of ours. We ate at the resort for all six nights and each night we had something different. Pro tip: for a special experience, you can arrange a private dinner in the room next to the restaurant. We had a private birthday party for our son with a pre-arranged menu and then had another private dinner with the chef's surprise! There was no extra charge for these dinners. The entire staff is very aware and cautious of any food allergies in your party as well. No request is too little for the cooking team at Susurros.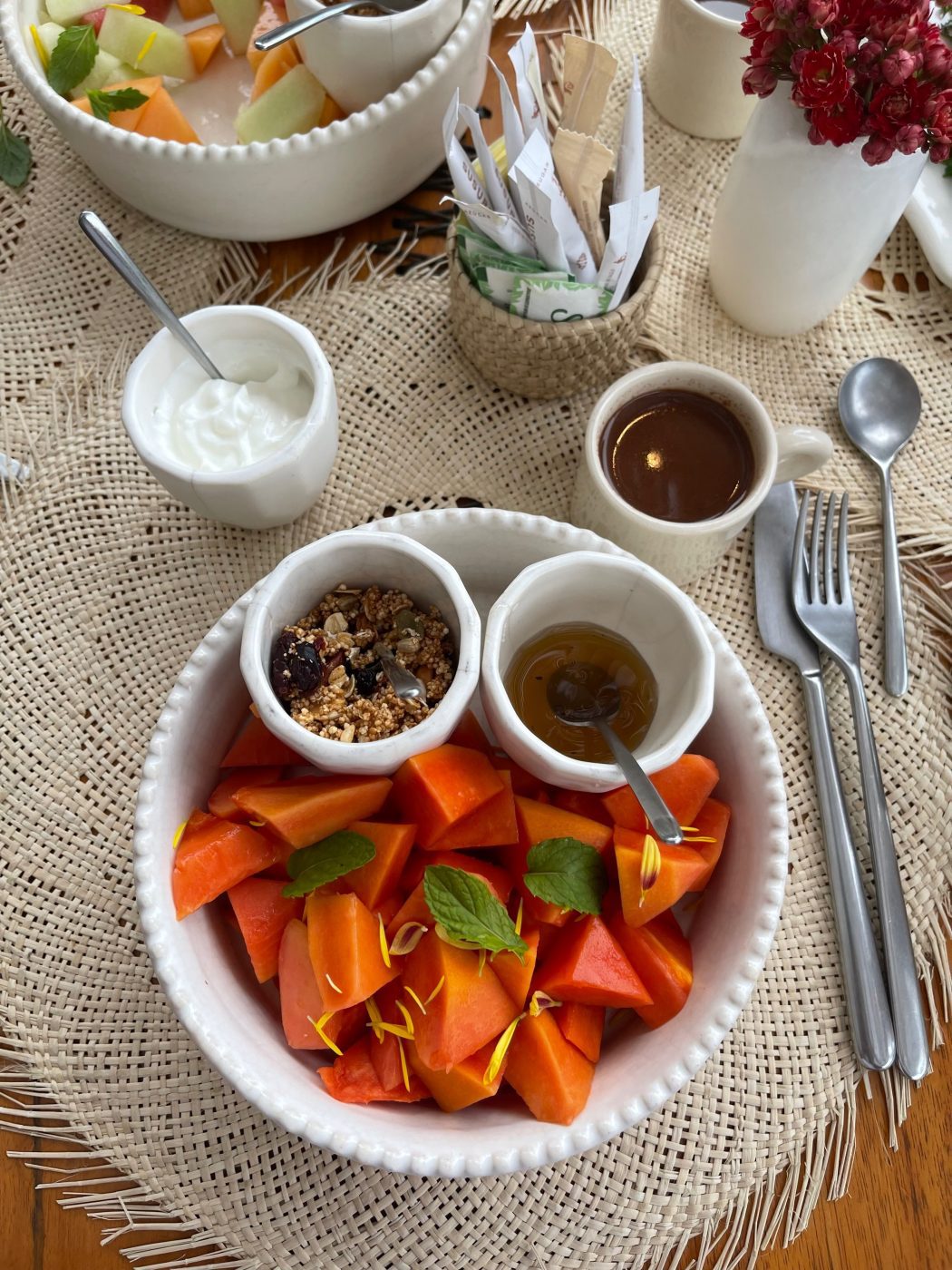 Staff
The most caring and creative team who truly care about making your experience memorable and unique. From the bartenders to cuate team members, every employee there wants to ensure you have a feeling of home away from home!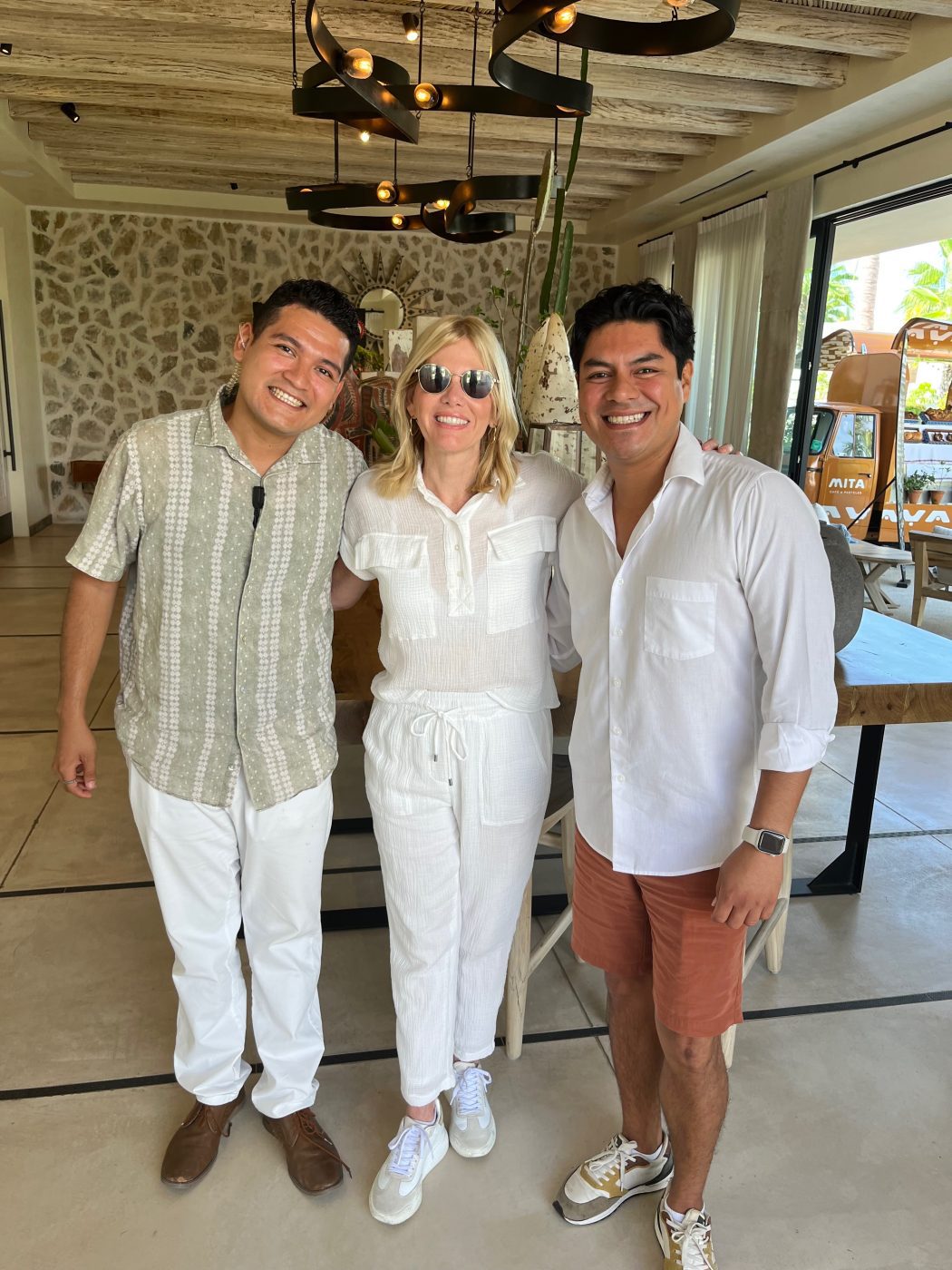 Final Thoughts
Absolute perfection and one of the best family trips we have ever taken. We can't wait to go back and send more clients here.