I was able to go on a wonderful tour of Africa with Giltedge. The trip was spectacular from start to finish. Giltedge are leading experts in holidays and safaris to Southern and East Africa as well as the Indian Ocean Islands, FITs, group, outbound corporate and leisure, meetings, incentives, and golf travel.
Khwai Leadwood

Upon arrival in Africa, we boarded our plane to Khwai Leadwood. Set within the Okavango Delta's community-run Khwai Concession, this beautiful camp is tucked under the trees on the edge of the Khwai River. This river is all that separates the iconic Moremi Game Reserve and the concession, with hippos, elephants and even lions crossing over from time to time. Watching these animals maneuver through the water is an exceptional experience for even the most travelled safari veterans.

The elegantly designed camp hosts six standardtents and one family unit, keeping in line with theintimate and exclusive wilderness experience.The camp effortlessly bridges the gap betweenluxury accommodation and feeling like you're inthe great African outdoors. Woven baskets andbeaded décor, along with modern elements,create an authentic contemporary African style. Iloved falling asleep listening to the hippos. Thisis a true glamping experience.

During the day, guests can enjoy game drives,walking safaris and mokoro safaris on the searchfor Africa's big attractions including lion, cheetah,leopard, wild dog, elephant, buffalo, hippo andgiraffe. An additional virtue of this area is thatguests can head off on night drives and get anup-close and personal experience with some ofAfrica's nocturnal and more elusive animals.Additionally, if you book for three nights, ahelicopter ride is included, which is a MUST!
Savute Elephant Lodge, A Belmond Safari

We then headed to Savute Elephant Lodge, A Belmond Safari, which boasts 12 luxurious tented rooms, each raised on a wooden platform to allow a breathtaking view of elephants in their natural habitat. Stretch out on your four-poster bed, or unwind in your shaded outdoor lounge. Pad out onto your sun-soaked deck for a spot of wildlife viewing, cocktail in hand.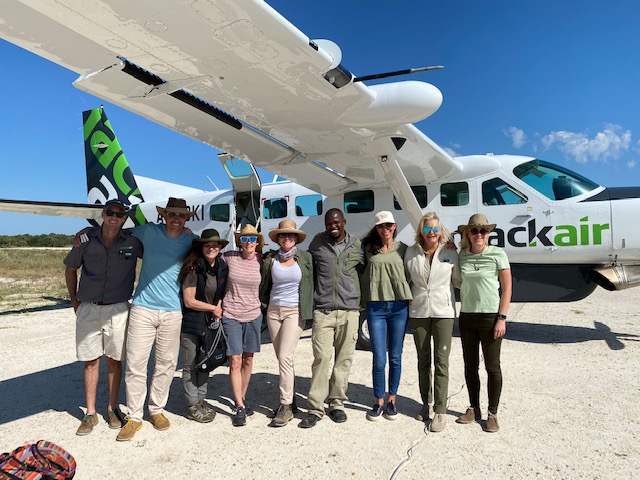 Nature is truly everywhere here, and we had a fantastic guide who showed us how to track wildlife. We were lucky enough to see a leopard, a pride of lions, elephants and giraffes! We were even able to watch animals at the watering hole right from out outdoor showers — it truly felt like we were in the Lion King. Not to mention, the food was incredible.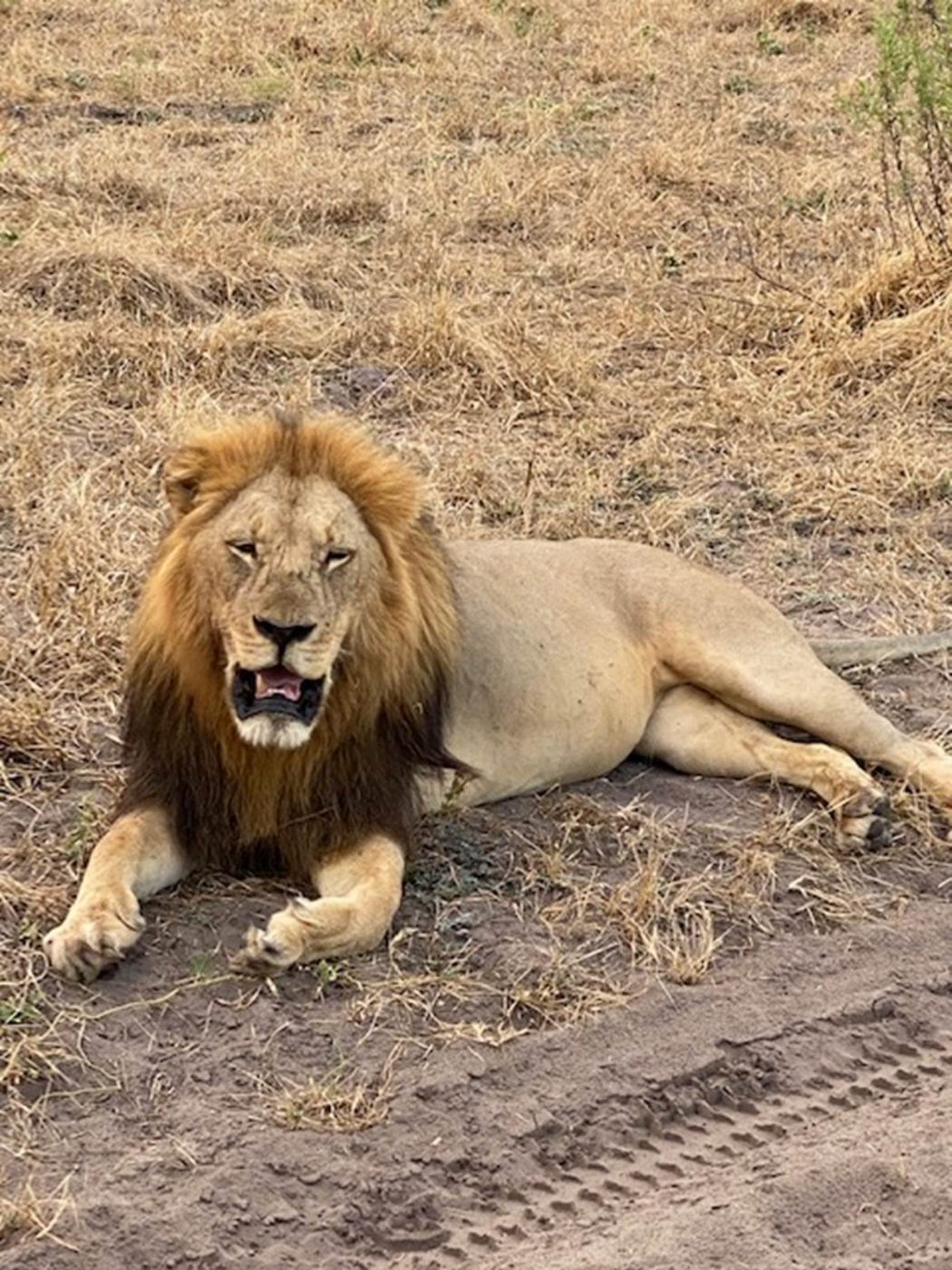 Xigera Safari Lodge

After a great experience at the elephant lodge, we made our way to Xigera Safari Lodge in the heart of Okavango Delta. You can get to Xigera by boat or jeep, your choice of the two. I would give this property more than a 5 star rating if I could, it is brand new, with a stunning design, and really nothing compares to this. The Lodge offers just 12beautiful suites, each resting effortlessly in this wild landscape with a solid wood structure, tented top and air conditioning. Amid this remarkable setting, Xigera's design aesthetic is wholeheartedly dedicated to celebrating African art, design and creativity. Each piece has been handcrafted and inspired by the incredible natural surroundings; every experience can be tailor made to a client's wishes!

At Xigera, we were able to see multiple lions, a lioness right after birth with her cub, and even leopards stalking their dinner! Food is served buffet style, but is fantastic and always different — of course, any dietary need can be met. During yourvisit, don't forget to visit the remarkable Baobab Treehouse for a truly immersive discovery of the Okavango Delta. Situated just one kilometer away from the lodge, with a guide stationed close by, this striking three story structure is available to dine in or for an overnight. Here, amid the seclusion of this sculptural tree house you will experience Africa at its most raw, and most remarkable.
Jack's Camp

Next, we flew over an hour to Jack's Camp. The brand-new Jack's Camp pays homage to the property's enduring and much-loved 1940scampaign style. The guest tents, seven twins and two doubles, are much larger and each is 270square meters in size. The iconic interiors remain and are embellished with rich textiles from around the world, Natural History Museum cabinets, and an overhead bed cooling system. En suite bathroom shave both indoor and outdoor showers and outside, each veranda has a private plunge pool.

The new, larger mess tent is resplendent with therenowned Natural History Museum, library, antiquepool table and a well-stocked drinks chest. Theiconic nomadic Persian tea tent has been madelarger and the shop has been renovated andrestocked with new treasures. There's an impressivechoice of extraordinary activities to be enjoyedincluding quad biking, bushman walks, classicdesert game drives, meerkat visits and horse rides.Alternatively, indulge in a lazy afternoon in yourprivate plunge pool overlooking the Makgadikgadipans, watching for wildlife
. The year-round desert wildlife includes, brown hyena, oryx, Kalahari lion and, after dark, aardvark, porcupine, honey badger and bat eared fox.
The experiences Jack's Camp offers, including sleeping and stargazing in the salt pans, sundowners in the pans, quad biking across the salt-crusted pans, and an incredible close encounter with meerkats, are all incredibly well done. I would definitely suggest the meerkat experience!! You are taken out to the meerkat tunnels before sunrise, and as they emerge from the ground, they climb all over you for an unforgettable moment.
One&Only Capetown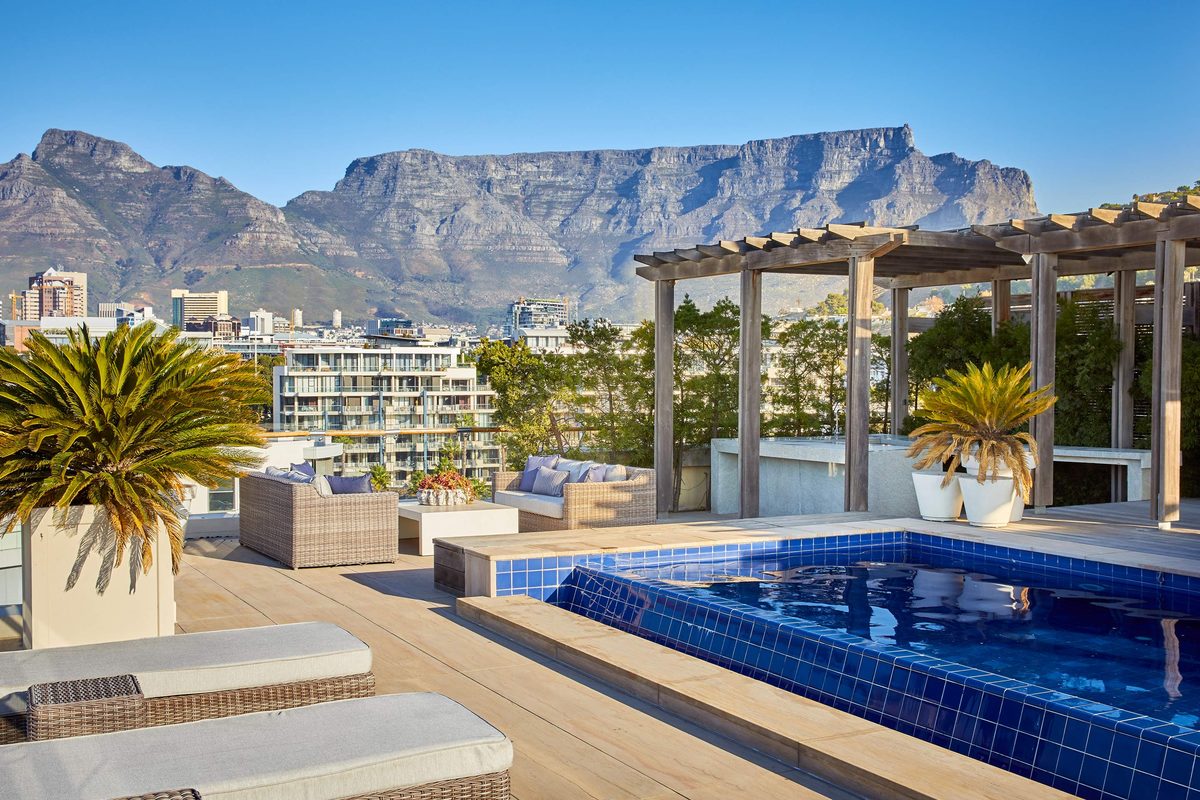 After spending time on safari, we took on South Africa. Our first stop was the waterfront One&Only Cape Town in the heart of South Africa's bustling, breathtaking capital city. Nestled between the dramatic peaks of Table Mountain and the roaring Atlantic Ocean, you'll spend warm leisurely days by glistening pools or basked in relaxation at our spa, and balmy evenings sampling local flavors at exquisite restaurants, Nobu, Vista Bar & Lounge and Isola. This is one of few hotels that has connecting bedroom with two queen beds in Cape Town.
Ellerman House
Next, Ellerman House, which was a wonderful experience. Ellerman House sets the benchmark in service excellence, luxury and refined living in Cape Town while giving visitors the feeling of a welcoming home space. In fact, you may never want to leave. They have 13 individually-styled rooms, each with their own personality. No matter which room you choose, you are promised a perfect night's rest.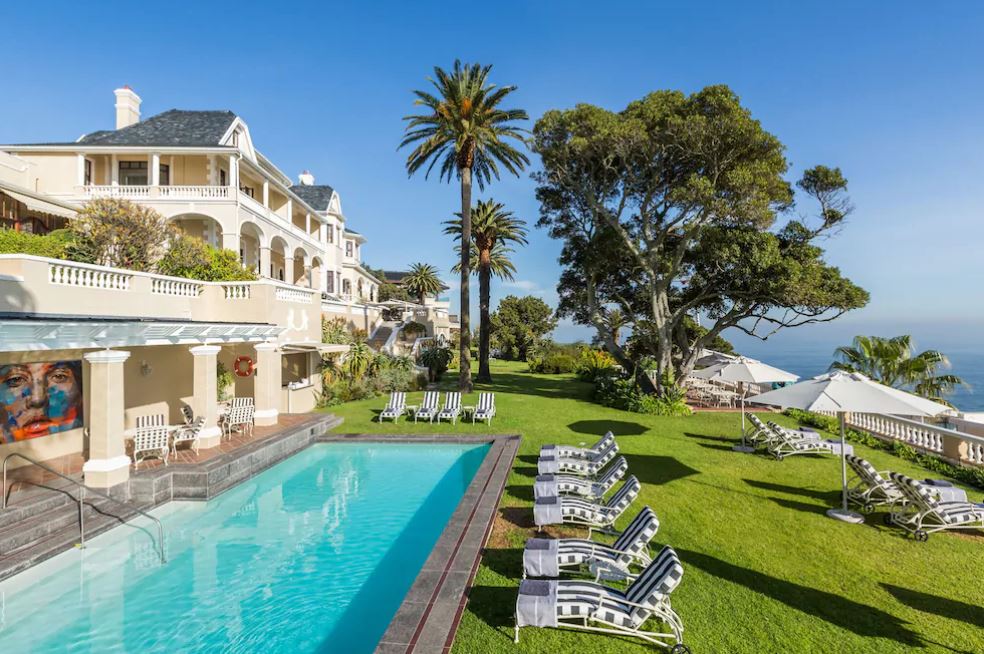 Mount Nelson, A Belmond Hotel
Lastly, Mount Nelson, A Belmond Hotel was a beautiful resort at the foot of table mountain .The property boasts exquisitely restored interiors with quirky modern touches. Capture the light with a painting masterclass or unwind and indulge at the Librisa Spa. It is perfect for families as there are so many actives to keep kids and teens occupied.
Tintswalo Atlantic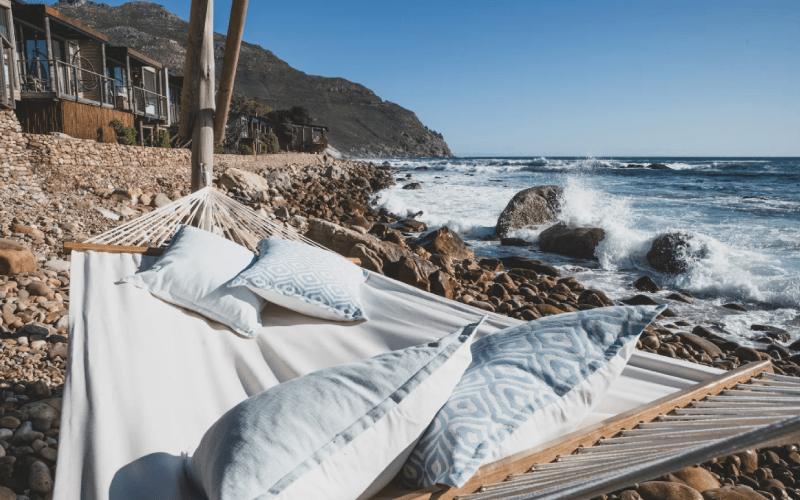 I would also definitely suggest a stay at Tintswalo Atlantic, which is one of my favorite hotels! Each room is decorated after a different island around the world. The property is about 20 minutes outside of Cape Town and is simply beautiful. We also took a tour of the Cape of Good Hope, and down along the coast to see the penguins! I would suggest everyone take this day trip to see Champions Peak, Cape Point Nature Reserve and the Botanical Gardens.